business
The NFL Targets London. Britons Find It Boring
The only sport that fares worse in audience interest is golf.
By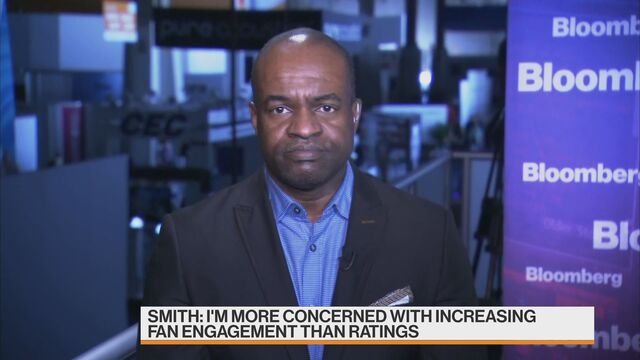 The NFL has spent years trying to crack the U.K. market, and has grand plans to use the country as a linchpin for global expansion. The response from the great British public? We're bored of your funny foreign sport, thanks very much.
A YouGov survey of 1,616 British adults ranked "American football" as the nation's second-dullest sport to watch, with 59 percent of respondents rating it "very or quite boring," while just 18 percent think it's exciting. Only golf fared worse – a local game, to be sure, but one facing well-documented challenges finding new players and audiences. A full 70 percent find that sport painful to watch.
The findings represent yet another setback to the NFL, which faces falling TV ratings at home and has come under constant criticism from President Donald Trump, for players kneeling during the national anthem to demand racial equality and to protest the treatment of minority citizens by police.
The NFL is planning a big year in Britain after several years of steady growth. Rather than just one regular season game in London as happened between 2007 and 2012, the schedule has expanded, with London hosting four games in 2017. The lineup for 2018 will be announced on Thursday, and is expected to include the first at Tottenham Hotspur's as-yet unfinished stadium in north London. The 61,599-capacity venue includes a retractable field designed specifically to accommodate the NFL, and a 10-year deal is in place. 
And while the live fans are suitably enthusiastic about the action, the key to YouGov's finding perhaps lies in viewers who can't tell their quarterbacks from their cornerbacks. The NFL is broadcast only on pay-TV network Sky Sports with a weekly highlights show and the Super Bowl on the free-to-air BBC. Despite years of outreach and brief cultural breakthroughs (such as William "The Fridge" Perry), the game remains very much a minority sport.
The NFL itself is well aware of its limits. Administrators in the U.K. aren't losing too much sleep over YouGov's numbers and say the sport's appeal is broadening with each passing year. They recognize that an imported game called football largely played with the hands faces "challenges" in the birthplace of soccer, that global game played largely with the feet. NFL U.K. pointed to a British TV audience of more than 24 million during 2016-17 and said 600,000 people attended a central London fan festival in 2017. Some 40,000 people over the age of 14 now play the sport regularly, according to Sport England figures.
The good news for the NFL? Even home-grown sports suffered in YouGov's rankings. In addition to golf, spare a thought for cricket. In a week that saw arch-rival Australia complete a 4-0 thumping of England in the five-match Ashes series (played over 25 days, as you'll of course know; the matchup included one draw), cricket came a close third in YouGov's boring rankings, just 1 percentage point behind the NFL.
Before it's here, it's on the Bloomberg Terminal.
LEARN MORE