Stock Manager of $10 Billion Sees Room to Run for Global Rally
By
Skagen Funds now looking for rally to spread beyond big tech

Skagen Global fund saw return of 17% in the past year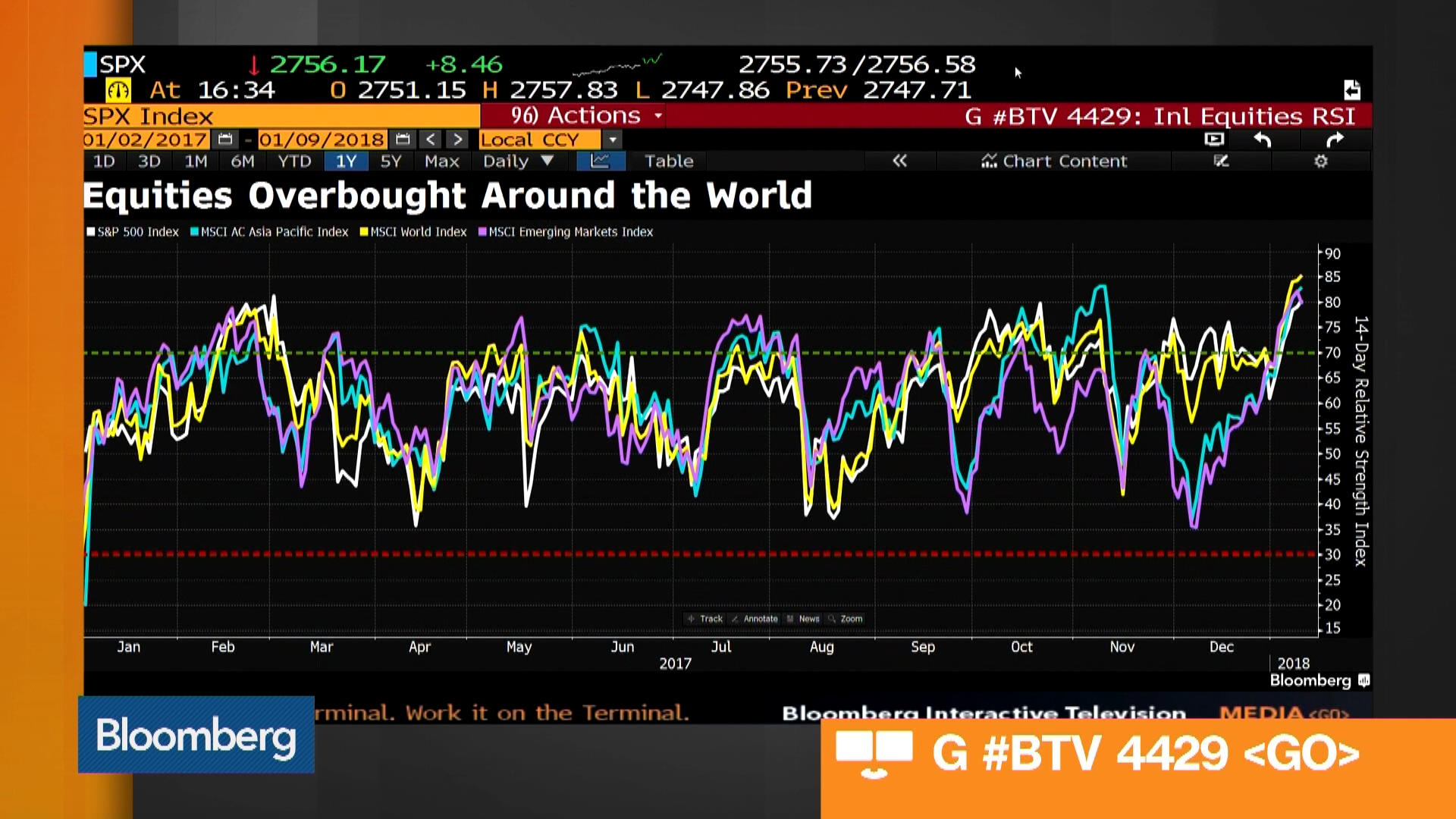 The stock rally has room to spread.
Global stocks have continued their rally after rising in 2017. But it's a handful of tech stocks, such as Apple Inc. and Amazon.com Inc., that have led gains, leaving plenty of room among other companies for good returns, according Stavanger-based Skagen Funds.
"There are a lot of companies under them that haven't experienced any repricing," Oyvind Schanke, who's in charge of $10 billion as Skagen's managing director, said in an interview in Oslo on Wednesday. "It assures me that there's more room."
Strong macro-economic fundamentals are supporting the stock market and that makes it hard to see anything suddenly getting worse, he said. And it's the undervalued and unpopular companies that can drive the rally.
"It must be that those who invest in FANG start to look at other companies because they are so highly priced," he said. "So we get a repricing of the rest of the market -- that's what's needed first. Then one can possibly talk about a correction after that."
The Skagen Global fund, which invests globally in selected value companies, had a return of 17 percent in the past year, underperforming the benchmark's 19 percent return.
"It's not the investments we've had that make it challenging regarding relative return," he said. "It's what we don't own, because we don't hold the big tech growth companies. They don't fit in a value portfolio."
With a bright outlook for the stock market, the only thing that worries Schanke, the former head of trading at Norway's sovereign wealth fund, are the highly valued tech giants.
"They must earn many billions of dollars more than today to defend that pricing," he said. "It's challenging with such big companies -- that the sums are so big -- to defend pricing."
Before it's here, it's on the Bloomberg Terminal.
LEARN MORE