Democrats Ask Mnuchin to Weigh In on the Trump Family's Finances
By
Waters, citing Bannon remarks, asks about potential laundering

House Democrats' document requests have so far come up empty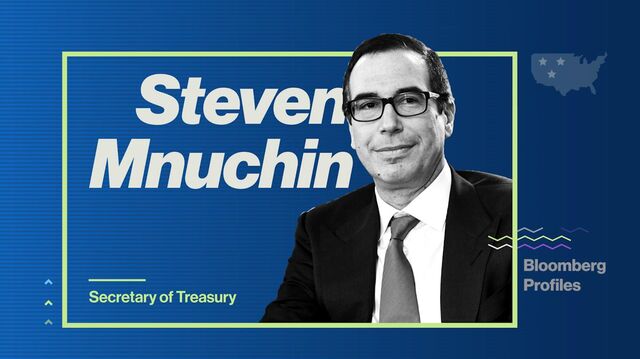 Steve Bannon's newly published jab at fellow presidential adviser Jared Kushner's "greasy" finances is fueling a fresh round of questions by House Democrats about potential financial crimes by members of Donald Trump's inner circle.
The query is aimed at one of the Trump administration's top officials, U.S. Treasury Secretary Steven Mnuchin. In a letter Wednesday, Representative Maxine Waters and fellow Democrats asked Mnuchin, who was the finance chair of Trump's campaign, whether he had any knowledge of money-laundering activities connected to Trump or his family, whether he facilitated any improper transfers as a campaign official, or whether he directed Treasury underlings to suppress information about the president and his associates.
It's the latest effort in a string of so-far-fruitless requests by Waters, the ranking member of the House Financial Services Committee, to pry loose information about Trump family finances. Deutsche Bank AG, a lender to Trump and family members, has declined to provide information to the lawmakers, citing client confidentiality. Committee chairman Jeb Hensarling of Texas has declined to back Democrats' requests with subpoenas. 
The lawmakers' unusually pointed inquiries to a Trump cabinet member cited the assertion, attributed to Bannon, that the Trump family and Kushner's family face legal exposure over money-laundering activities connected to Deutsche Bank. "Mr. Bannon reportedly said 'it all goes through Deutsche Bank and the Kushner [expletive],'" they wrote, citing a passage in Michael Wolff's recently published "Fire and Fury."
The U.S. Treasury didn't immediately respond to a request for comment. Deutsche Bank, which declined to immediately comment, has said it always cooperates with investigating authorities in all countries.
Wednesday's letter, signed by ranking members of the House subcommittees on terrorism and illicit finance, oversight and monetary policy, criticized Mnuchin for failing to respond to a December document request. 
The California Democrat and her colleagues asked Mnuchin whether he had contacted the administration's office of government ethics or any other party for advice on recusing himself from involvement in matters related to oversight of financial transactions involving the president and his circle. 
They asked for his responses by Jan. 17 and recommended that he recuse himself in the meantime from any Treasury business touching on law enforcement and regulatory matters relating to the president and his allies.
Before it's here, it's on the Bloomberg Terminal.
LEARN MORE