business
Brexit Bulletin: Charming?
By
Davis and Hammond seek support for financial-services deal

Their message: excluding bank regulation endangers global finance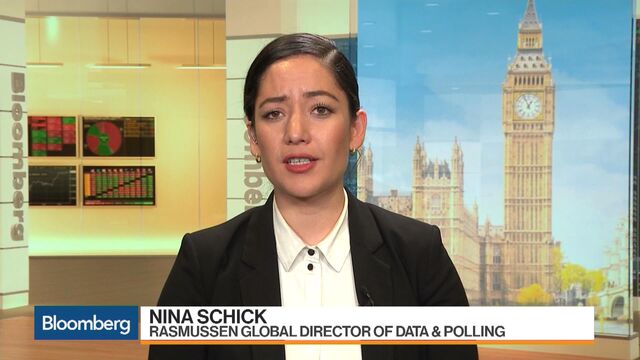 Sign up to receive the Brexit Bulletin in your inbox, and follow @Brexit on Twitter.
David Davis and Philip Hammond are in Germany on a Brexit charm offensive.
In a co-authored newspaper column, the Brexit Secretary and the Chancellor of the Exchequer manage to be both charming and offensive.
Writing in the Frankfurter Allgemeine Zeitung, they promise "unwavering" support for Europe's security and say they "understand" Britain can't have all the benefits of single-market membership without the obligations.

Then, Davis and Hammond get tougher as they try to persuade Germans to back a trade deal covering financial services.
Britain and the European Union "led the world" to overhaul banking regulation in the wake of the 2008 global financial "catastrophe," they say. Now the EU's stubborn refusal to include finance in trade talks threatens a fresh disaster.
"We must re-double our collective effort to ensure that we do not put that hard-earned financial stability at risk, by getting a deal that supports collaboration within the European banking sector, rather than forcing it to fragment," they write. Both officials are in Germany meeting with business groups. 
The British message to the EU is clear: Give us a contract covering the finance industry or risk undermining the rules that prevent another global disaster. And if you think Paris or Frankfurt will emerge as the winners from the process, you're wrong: it might just be New York, according to U.K. officials.
The intervention is aimed at convincing the EU to back a more ambitious trade agreement than the European Commission seems willing to offer.
Michel Barnier is far from convinced he needs to. As Ian Wishart reports, the EU chief negotiator ruled out granting the U.K. finance sector "generalized equivalence" of standards that would allow firms to operate more freely. Barnier offered only a few crumbs of hope that the final deal would see some U.K. regulation deemed acceptable to the EU.
Formal talks on the future trade agreement are due to start once the transition period has been agreed to in March. With the future of financial services now a key battleground, expect more attempts at charm – and more menace from both sides – before any deal is done.
Brexit Latest
No Deal | EU regulators have urged companies to prepare for the U.K. to lose all automatic access to the single market on Brexit day, March 29, 2019, the Financial Times reports. Officials sent memos to about 15 industries, including drug-makers, hauliers and airlines, that rely on U.K. operating licenses in November. 
No 'No Deal' Deal | Some Tory euroskeptics claim Prime Minister Theresa May promised to appoint a cabinet minister with responsibility for leading plans in case of failure of the talks and a so-called "no-deal Brexit." Government officials made clear that there was in fact no deal on a no-deal minister, the Telegraph reports.
Cake's Off | German Chancellor Angela Merkel is strongly opposed to May's plan for so-called "managed divergence" from EU regulations after Brexit, the Daily Telegraph reports, citing senior EU officials. Merkel regards the idea as another way for the U.K. to "have its cake and eat it," one source tells the paper.
Rebels Rewarded | May's ministers have made a number of concessions to avoid a revolt from members of Parliament scrutinizing her EU withdrawal bill. These include new guarantees that the government won't be able to abuse sweeping new executive powers. The legally binding principles of EU law will also still apply during a three-month window after Brexit to allow citizens and businesses to start court cases.
Rebel Promoted | May appointed Suella Fernandes as a Brexit minister in the reshuffle. Fernandes, 37, has been coordinating Conservative lawmakers who share her commitment to a clean break with the bloc as chairman of the European Research Group, which has more than 100 members. Her ERG predecessor, Steve Baker, was also made a Brexit minister last year.
And Finally...
It's hard to know what counts as normal in British politics these days – but whatever it is, it isn't this. The Scottish National Party's Hannah Bardell put on a hazard-yellow jacket, dyed her hair pink and began a rap on Brexit during a debate in the House of Commons.
On the night of the referendum and then the next day, promises were made, they were dead straight away.
How will history judge our politicians of today? All of us here, not well I say.
Not all of us want to be facing this mess,
In Scotland we voted to stay in, we think it's for the best.
So let's get together and stop this guddle, for the sake of our future, we need out of this Brexit muddle.
For more on Brexit follow Bloomberg on Twitter, Facebook and Instagram
Before it's here, it's on the Bloomberg Terminal.
LEARN MORE