Your Evening Briefing
Here are today's top stories
By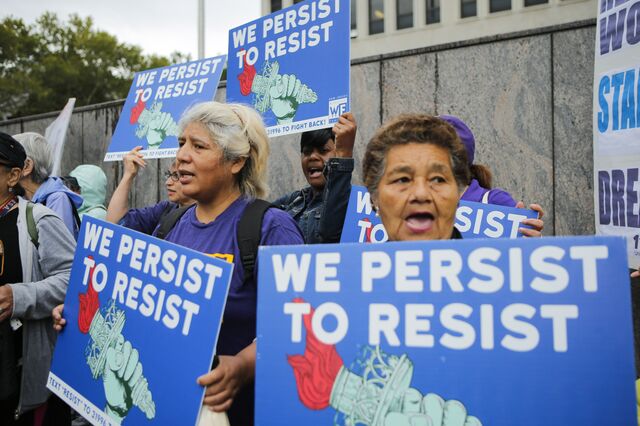 Want to receive this post in your inbox every afternoon? Sign up here.
We're not even two weeks into 2018 and global equities have already added $2.1 trillion in market value. The bull market is now in its ninth year and optimism abounds. Times are so good, in fact, that people are "having a hard time even imagining how the market could decline," according to a new Morgan Stanley report. What's the worst that could happen?—Josh Petri
"Populist" is a funny word. It sounds like a compliment—someone who respects the will of the people!—but it's used as a put-down. The label has been applied to characters as different as President Donald Trump, the late leftist Venezuelan President Hugo Chavez, the French far-right leader Marine Le Pen, and Bernie Sanders, the liberal U.S. senator from Vermont. So are you a populist? And if you are one, is that a good thing or a bad thing?
These airlines listen when you vent on Twitter.  The last year has taught airlines to ignore social media at their peril. Many carriers now staff social media departments around the clock, offering customers quick service while monitoring internet chatter for potential trouble, celebrity tweets and video snippets that could go viral. Another person paying more attention to Twitter? FBI Director Christopher Wray.
President Donald Trump plans to attend the annual meeting of world financial elite in Davos, a celebration of globalization and free trade that runs counter to the "America First" populism he champions. Trump's election victory dominated conversation at the World Economic Forum last year, though the administration didn't send any official representatives.
A classified military satellite is missing after a SpaceX launch. The company's Falcon 9 appeared to lift off successfully from the pad at Florida's Cape Canaveral Air Force Station on Sunday carrying a classified payload. But afterward, the U.S. Strategic Command said it wasn't tracking any new satellites, an indication that the satellite somehow failed to deploy properly.
Fake news and Elon Musk sent South Africa's currency haywire. False reports on Tuesday suggested that South African President Jacob Zuma had unexpectedly resigned, spiking the rand more than 1 percent. News-reading algorithmic traders may have been confused by reports on the wires of a U.S. congressional aide saying that Zuma was lost—referring to the code name for the seemingly failed SpaceX mission, not the president.
Weed startups want social drinkers to change the way they get buzzed. Now that recreational marijuana is legal in California and seven other states, startups are vying with traditional beverage companies for the attention of consumers. Instead of meeting after work for a drink, they're suggesting other ways to catch a buzz with friends or co-workers. Perhaps some cannabis wine will do, or maybe pot-infused seltzer.
The year's biggest tech show has everything from radiation-blocking briefs to laundry-folding robots. Electric and driverless cars will also play a big part in this year's CES in Las Vegas as makers of high-tech cameras, batteries and artificial intelligence software vie to climb into automakers' dashboards.

Quotes from this Article
Before it's here, it's on the Bloomberg Terminal.
LEARN MORE