No Deal or Norway Are May's Only Brexit Choices, Brookings Says
By
May's Irish pledges rule out Canadian-style deal, Rediker says

David Davis says U.K. wants 'Canada plus plus plus' accord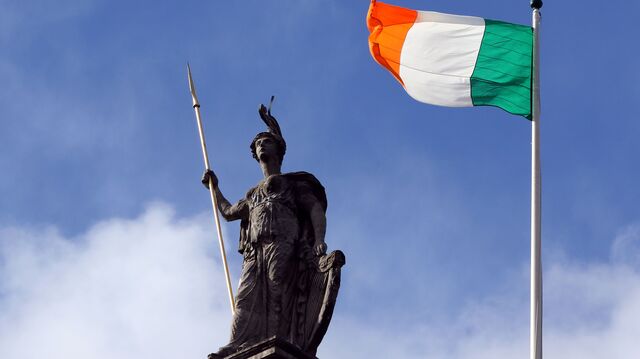 Follow @Brexit for all the latest news, and sign up to our daily Brexit Bulletin newsletter.
The U.K.'s potentially conflicting pledges on Ireland will propel it toward a Norway-style relationship with the European Union after Brexit, the Brookings Institution said.
In a deal agreed to last month, U.K. Prime Minister Theresa May guaranteed no hard border will re-emerge on the island of Ireland, with Northern Ireland playing by the same rules as those in the south of the border after Brexit if all else fails. May also gave an assurance no barriers between Northern Ireland and the rest of the U.K. will come into play.
That essentially means U.K. regulations as a whole can't move away from those in the EU, according to Brookings, the Washington-based policy research center, ruling out a Canada-style deal.
"Given the decision to accept both full alignment of EU rules and regulations in order to avoid creating a 'hard border' between Northern Ireland and Ireland, the choice is not between Norway and Canada," according to Douglas Rediker, a former U.S. representative on the International Monetary Fund's executive board, in a posting on the Brookings web site. "It is between Norway and no deal at all," he said.
The deal between the EU and Canada, known as CETA, eliminates tariffs on all industrial products, more than two-thirds of those on fishing and over 90 percent of levies on agricultural goods. Brexit Secretary David Davis has called for "Canada plus plus plus," explaining this would probably start with "the best of Canada, the best of Japan and the best of South Korea and then add to that the bits that are missing, which is services."
Talks on the outline of the future trading relationship are due to start in March, with a year remaining until Britain's scheduled exit day in 2019.
Before it's here, it's on the Bloomberg Terminal.
LEARN MORE