politics
Mueller Discusses Possible Trump Interview With Lawyers
By
Legal team has discussed parameters of interview with Mueller

White House has no requests for more interviews with officials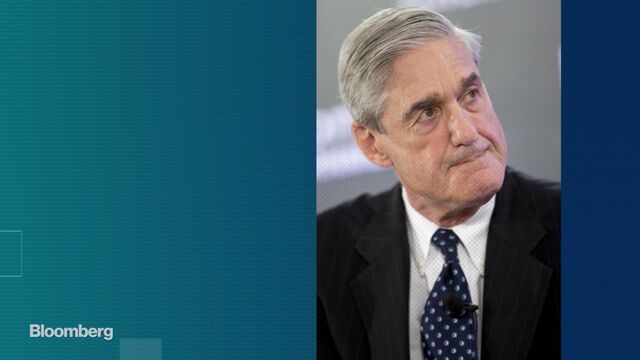 President Donald Trump's legal team is preparing for a potential interview with Special Counsel Robert Mueller and is in preliminary discussions with his office on the parameters of such an encounter, according to a person familiar with the matter.
The negotiations come as Mueller appears to be taking a pause from holding interviews with current White House officials. No administration officials have been questioned by Mueller in about a month, and he has no follow-ups scheduled at this point, the person said, adding that this may be a sign Mueller is winding down the White House end of his investigation into possible collusion with Russia. 
An interview of Trump would be a high-profile event that could bring its own new risks for the president, particularly given his penchant for speaking off the cuff. If Trump makes statements that are false or misleading to Mueller and his investigators, he could be accused of lying to law enforcement or obstruction of justice.
"He might be able to do that in front of the media, but here there are real consequences," said Michael Weinstein, a former Justice Department trial attorney who is now a white-collar defense lawyer with Cole Schotz.
A QuickTake Q&A on Understanding the Trump-Russia Saga
It's unclear whether the discussion of a Trump interview and the pause in interviews signal that Mueller has reach a turning point in his investigation. Legal experts say it's unlikely that the special counsel would interview Trump until he is nearing the end of his investigation, although he may simply be wrapping up one portion of his probe.
If Mueller is going to question Trump, "he would do it at the later stages of the investigation," Weinstein said. "He is going to get one bite at the apple."
Trump's legal team has been pushing Mueller to resolve his investigation quickly, and White House lawyer Ty Cobb had originally said he expected the investigation would conclude by the end of last year. Other officials with knowledge of the probe have said there may still be months of work ahead for Mueller. 
Trump's lawyers John Dowd and Jay Sekulow met with Mueller at the end of December.
Counsel Interviewed
The most recent significant administration official to be interviewed by Mueller was White House General Counsel Don McGahn, who had a half-day interview on Nov. 30 and a second interview about a week later because of a scheduling conflict, said a person familiar with the meeting.

Mueller's team began scheduling interviews with White House aides in September, and they have met with several key players, including former White House Chief of Staff Reince Priebus and former Press Secretary Sean Spicer. He has also talked with Trump son-in-law and White House adviser Jared Kushner. 
Mueller hasn't given a public glimpse into where his investigation is heading since Dec. 1, when he reached a plea deal with former National Security Adviser Michael Flynn, who became a cooperating witness in the probe.
The special counsel also continues to pursue charges against Paul Manafort over business conducted before he served as Trump's campaign chairman, including allegations of conspiring to launder millions of dollars and hiding offshore bank accounts.
Before it's here, it's on the Bloomberg Terminal.
LEARN MORE