politics
Theresa May Gives Brexit Backer Suella Fernandes a Government Job
By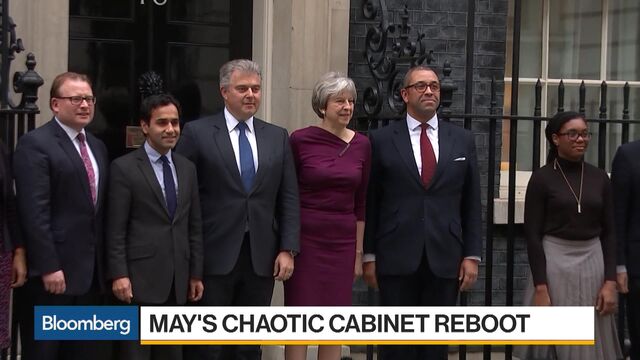 Theresa May bought the loyalty of one of the most influential Tory Brexit campaigners, giving Suella Fernandes a new job as a government minister in the Department for Exiting the European Union.
Fernandes, 37, is passionate about leaving the EU and has been coordinating Conservative lawmakers who share her commitment to a clean break with the bloc as chairman of the European Research Group, which has more than 100 members.
"I think getting a deal is eminently possible," Fernandes said in an interview with the ConservativeHome website last July. "In the event of no deal, that's great as well for us."
Members of the European Research Group have the potential to derail May's plans and even oust her as leader if they think she's betraying the public's 2016 vote to leave the EU.
In making Fernandes a minister, May is repeating a trick: She promoted the previous chairman of the ERG, Steve Baker, to become a Brexit minister in an earlier overhaul of her team last year. All ministers are expected to vote with the government and follow May's orders.
Apart from bringing his own personal knowledge of EU affairs to the role, Baker is now a loyal minister who enjoys the automatic respect of potentially troublesome Tory Brexit-backers. May's logic is that if her version of Brexit is good enough for Baker and Fernandes, it ought to be good enough for all the other euro-skeptics in her party who might otherwise force her out.
Before it's here, it's on the Bloomberg Terminal.
LEARN MORE