KKR Creates New Platform of Autism Clinics With Plans to Grow
By and
Blue Sprig Pediatrics will be led by PSA Healthcare's Jones

1 in 68 children identified with ASD, costs up to $60,000/year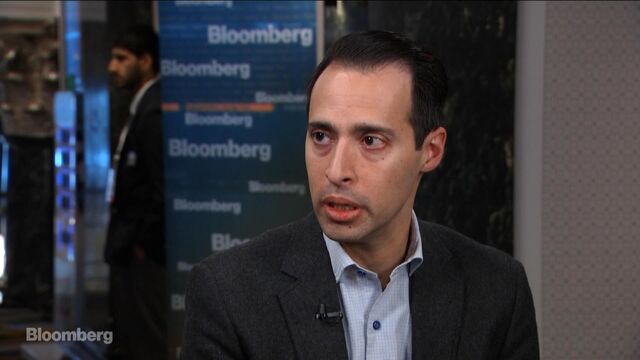 KKR & Co. is forming a platform of clinics for children diagnosed with Autism Spectrum Disorder as part of the private equity firm's strategy of investing in growth-stage health-care companies.
Blue Sprig Pediatrics Inc. will open new clinics and team up with existing providers to offer behavioral therapy, KKR said in a statement Tuesday. Blue Sprig will be led by Keith Jones, who most recently served as chief operating officer of PSA Healthcare.
"We're trying to marry an unmet need, a sector that we can improve and professionalize, and very strong leadership," Ali Satvat, who leads KKR's growth investing efforts within health care, said in a phone interview. While he declined to disclose how much the fund is committing to the effort, he said it would cover what the investment "needs for now," with the expectation of further backing to come. The fund typically makes equity investments of as much as $100 million.
About 1 in 68 children has been diagnosed with ASD, according to estimates from the Centers for Disease Control and Prevention, with behavioral intervention costing as much as $60,000 per child each year in addition to medical costs. Many current providers are smaller and focused in coastal regions, leaving a fragmented market and an opportunity to provide more services, especially in areas such as the midwest and southwest, according to Blue Sprig's Jones.
"There's an opportunity to bring professionalism at scale to this industry," Jones said. Blue Sprig currently operates three clinics, with two in the works and more in the pipeline. Jones and KKR are aiming to eventually operate hundreds of centers nationwide.
"If you do it correctly -- with scale and providing really good care -- you will be relevant to payers, you will be relevant to clinicians, and you will be relevant to patients," Satvat said. "If you actually execute on this vision, the financial returns will follow."
KKR closed on $1.45 billion for its inaugural health-care growth fund in November. The pool, which included a $265 million commitment from the firm and its employees, has a flexible mandate to invest across health-care businesses such as diagnostics, medical devices and care providers.
Before it's here, it's on the Bloomberg Terminal.
LEARN MORE