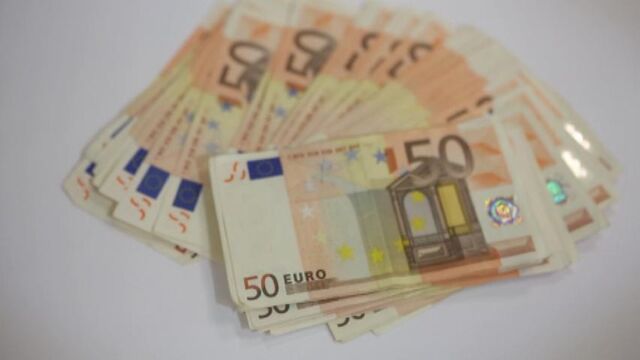 John Cryan's future as Deutsche Bank CEO was cast into further doubt on Friday after another disappointing fourth-quarter trading performance. But for the bank's traders there's only one question that really matters: what does this mean for bonuses? Here's a rundown of the key issues.
1. How big might Deutsche Bank's bonus pool be?
Cryan has been saying for months that bonuses would return to "normal" for 2017, meaning the bonus pool will be decidedly bigger than the one for 2016. Still, the heyday of investment banking pay -- when Deutsche Bank's star performers in London would get an Aston Martin as a special sign of appreciation -- are long gone. The bonus pool has shrunk by about 11 percent annually since at least 2009. The two co-heads of the investment bank division, Marcus Schenck and Garth Ritchie, in December asked for 1.2 billion euros in bonuses for their unit, according to a recent news report. Their unit has traditionally received about 60 percent of total bonuses.


2. What determines the size of the pool?
While the bank ties the lion's share of bonuses to individual performance, it also calculates company-wide progress toward targets for financial strength, profitability and costs. The bank has said it's made good headway on some criteria. Deutsche Bank, however, has steadily shrunk and last year recorded a third straight annual loss, curtailing its ability to hand out financial rewards. Chief Financial Officer James von Moltke said on an analyst call in late October that reducing costs remains a top focus, possibly indicating that increases for personnel expenses -- by far its biggest single cost factor -- will be limited.
3. What can investment bankers expect?
Cryan has promised shareholders that the bank will regain market share in investment banking and thus retaining the unit's best performers will likely be among his top priorities. Bonuses are an important way to do that, especially since surveys have shown that many investment bankers are unhappy with their recently-downsized pay packets. Another disappointing bonus season is likely to erode morale even further. But results at the trading division -- once the bank's strongest revenue source by far -- have been poor. The unit will post a drop in fourth quarter revenue, compared with an expected increase, after reporting a 30 percent revenue fall in the third quarter, worse than that of U.S. peers.
4. Who will get more?
Cryan said in a late December interview that some areas of the bank will see pay gains. One option is to use the bonus pool more selectively by, for example, rewarding young talent with above-average bonuses, says a former Deutsche Bank investment banker. Another would be to have a wide bonus gap between top performers and the rest. The trading division's weak trading performance is also likely to lead to lower payouts compared with advisory, origination and equity capital markets activities, the banker said. Still, the steep decline in Deutsche Bank's variable pay has been offset by rising fixed pay, somewhat softening the blow. That's in part in response to European compensation rules. "All the investment banks will pay their top performers," said Matthias Scheiff, co-head of the global bank and markets practice at headhunter Spencer Stuart in Frankfurt. "But in some banks, some of the people lower down may be in for a disappointment."
5. When will bonuses be paid?
Traditionally, the bank's management board finalizes the overall bonus pool in January or early February, ahead of the publication of annual results. Last year's decision to slash bonuses was announced in mid-January. Line managers then communicate individual payout sums in February and the actual payments, including bonuses vesting from previous years, usually arrive in March, according to two people familiar with the matter. That's about a month later than at most U.S. investment banks, they said. A spokesman for Deutsche Bank declined to comment on the bank's bonus decisions.
The Reference Shelf
Before it's here, it's on the Bloomberg Terminal.
LEARN MORE