Israel Bans Entry of NGO Representatives Supporting Boycott
By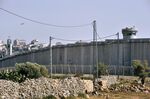 Israel has blacklisted 20 groups from around the world that support the Palestinian-led boycott campaign against it, barring their members from entering the country.
The organizations identified include the Association France Palestine Solidarite, Ireland Palestine Solidarity Campaign and U.S.-based Jewish Voice for Peace. It follows up on a law passed last year that bars visits by non-citizens and non-residents who support the boycott or belong to organizations that do.
The law doesn't target political criticism of Israel, but only those who take "material action" to harm it by advocating boycotts, the Ministry of Strategic Affairs said in a press statement.
"The boycott organizations are opposed to the State of Israel as the homeland of the Jewish people and are using the boycott as a means to undermine its legitimacy and existence," Minister of Strategic Affairs Gilad Erdan said in the release.
The groups support the Boycott, Divestment, Sanctions movement, founded more than a decade ago to lobby businesses, academics, students and artists to shun Israel. While its impact has been financially negligible and the campaign has been defied by many, it has created an image problem for Israel by drawing support from high-profile names including the pop singer Lorde, who recently canceled a scheduled performance.
Israel is investing increasing resources to fight the movement, which it says represents a threat to its character as a Jewish state. BDS calls for ending Israel's occupation of Palestinian land, ending discrimination against Israeli Arabs, and allowing Palestinian refugees and their descendants to return to lands they fled or were expelled from in 1948, which Israel sees as a call to end the Jewish state by demographic means.
Before it's here, it's on the Bloomberg Terminal.
LEARN MORE