politics
Senior Treasury Official McGahn to Leave Post, Return to Capitol Hill
By
Senior Treasury Official McGahn to Leave Post, Return to Capitol Hill
By
Shannon McGahn is first high-profile departure from department

Trump counsel Don McGahn scrutinized over Sessions discussions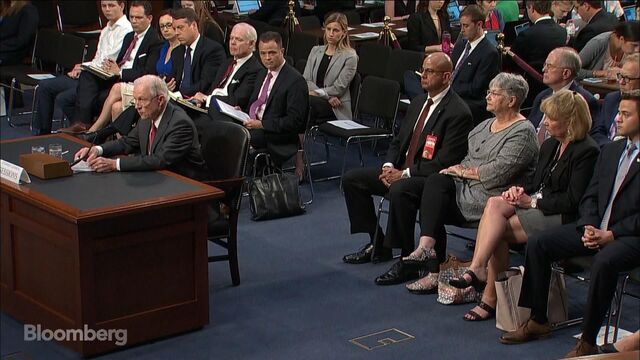 Shannon McGahn, the wife of the White House's top lawyer, is leaving her senior post at the Treasury Department to return to what may be a short-term job on Capitol Hill.
McGahn is a counselor to Treasury Secretary Steven Mnuchin, and becomes the first high-level political appointee to exit the department. Her last day is Friday.
Her husband, White House Counsel Don McGahn, has come under scrutiny this week after reports that, at the president's urging last spring, he unsuccessfully tried to persuade Attorney General Jeff Sessions not to recuse himself from the Justice Department's investigation into Russian election meddling.

Shannon McGahn was one of Mnuchin's earliest hires, and helped interview and recruit the Treasury chief's top political staff. As counselor, a job that did not require Senate confirmation, she has advised Mnuchin on legislative and public affairs.
A Treasury Department spokeswoman didn't provide a reason for her departure. McGahn didn't immediately reply to a request for comment.
McGahn will return to the House Financial Services Committee as Republican Representative Jeb Hensarling's staff director, his office said in an emailed statement. Her role there may be short-lived: Hensarling, who leads the House panel overseeing the financial industry, in November announced he will not seek re-election in 2018.
The competition to replace him atop the panel is expected to ramp up in the coming months, though much remains uncertain ahead of congressional elections in November.