politics
Job Gains in Trump's First Year Were Solid But Not the Greatest
By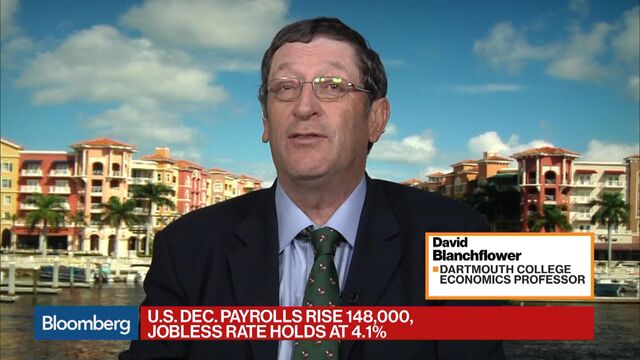 Donald Trump vowed during his 2016 campaign for president that he would be "the greatest jobs president that God ever created." Employment data released Friday show that the economy added 2.06 million jobs during his first full year in office. That's good. It's also 185,000 fewer jobs than the 2.24 million delivered in the final year under his Democratic predecessor, Barack Obama.
Economists debate the extent to which presidents determine the course of the economy and labor market. And certain external factors, such as the hurricanes that battered hiring in September, are out of a politician's control.
Broadly speaking, the data suggest that 2017's robust labor market represents a continuation of a trend set in place as the economy dug out of the recession, rather than a turning point in hiring.
Before it's here, it's on the Bloomberg Terminal.
LEARN MORE