Cold Bursts to Disrupt Europe's Mildest January for 3 Years
By
Traders may be holding back on gas storage withdrawals

Set to be warmest January for 3 years after normal December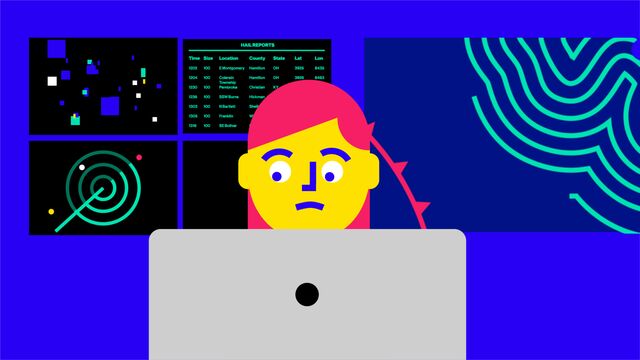 January is expected to be warmer than normal in Europe with bursts of cold snaps in the west that will send demand for natural gas and power surging for short periods.
This month may be the warmest in three years, according to The Weather Co., and four out of six forecasters surveyed by Bloomberg expect a milder-than-average month. Short spells of colder weather are expected in Scandinavia, the U.K., France and Germany, said Meteogroup U.K. Ltd.
Europe's energy markets are about halfway through their six-month winter season. Trading has been subdued at the start of the year after last month's supply shocks sent gas prices to their highest level since 2013. Traders, who pulled the fuel out of storage at the fastest pace in seven years at the start of December, now face the question whether to keep supplies there as a buffer against further cold snaps or to withdraw more now.
"There will be a new acceleration of withdrawals if a cold snap materializes," said Giacomo Masato, a London-based meteorologist and research analyst at Marex Spectron Group Ltd. "It is a possibility that operators are holding back."
While Europe has been spared the kind of blizzard that has caused havoc from New York to Boston, the same weather front caused a spate of storms in late December and this week over Europe. After gusts from Storm Eleanor sent German wind power output to a record on Wednesday, the next two weeks look distinctly calmer in the region's biggest electricity market, according to Bloomberg's forecast.
Another storm track in the Atlantic will send warm weather into Europe in January, pushing temperatures as much as 1.5 degrees Celsius (2.7 Fahrenheit) above normal, said Rebecca Fuller, a meteorologist at MDA Information Systems LLC.
Some of the biggest deviations from the average next week are seen in the far north and the southernmost parts of Europe. Italy will be as much as 2 degrees Celsius above normal, while the average temperature in Norway is seen as much as 2 degrees below average.
Despite last month's cold spell that helped roil the markets, December temperatures were in line with the average, according to AccuWeather Inc.
La Nina is still ongoing and will encourage a mild pattern over western Europe. While January is likely to be warmer than average overall, the second week will see some bursts of colder air, said Matthew Dobson, energy meteorologist at Meteogroup
There is a risk that high pressure over Scandinavia is slower to move away, prolonging a cold spell, said Tyler Roys, a meteorologist at Accuweather
Colder-than-normal temperatures are expected in Iberia, France, Germany and Nordics in February: MDA
— With assistance by Mathew Carr
Before it's here, it's on the Bloomberg Terminal.
LEARN MORE