Citi Sees European Stocks Beating U.S. Peers by Most in 13 Years
By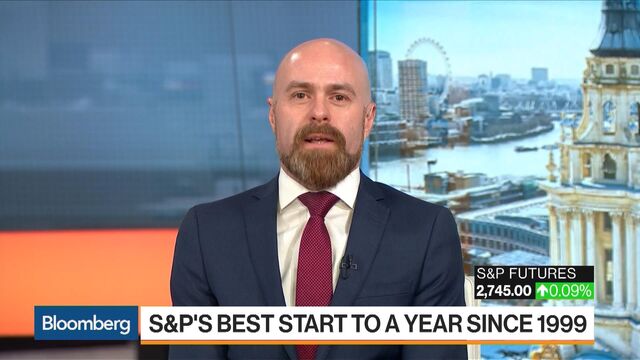 Strategists at Citigroup Inc. aren't pulling any punches with their call for an 18 percent rally in Europe this year.
With a target level of 460 for the Stoxx Europe 600 Index by the end of December, they are predicting the best annual performance for the gauge since 2009, when it rebounded from a painful rout caused by the global financial crisis. That gain would also be the region's best showing relative to the U.S. in 13 years, based on Citigroup projections.
Economists may still be underestimating the region's economic recovery, which will help lift earnings by 15 percent this year and allow its exporters overcome any drag from a stronger euro, Citigroup says. While strategists at Goldman Sachs Group Inc. agree, arguing that European's equities are more dependent than ever on continued growth, they're not quite as bullish.
"An improving economy should help boost EPS, and equities look especially cheap against bonds," Citigroup strategists including Robert Buckland and Jonathan Stubbs wrote in a Jan. 4 note to clients. "Europe is in recovery mode, with the euro area in 'boom' territory."
Citigroup strategists have been particularly bullish on European equities before, only for their predictions to fall short. While they called for a 13 percent annual rally this time last year, the Stoxx 600 wrapped up 2017 with gains of just 7.7 percent. Projections for an advance in 2016 also fell flat, as stocks struggled to recover from one of the worst-ever starts to the year.
Before it's here, it's on the Bloomberg Terminal.
LEARN MORE