politics
Macron Says World Must Maintain Dialogue With Iranian Society
By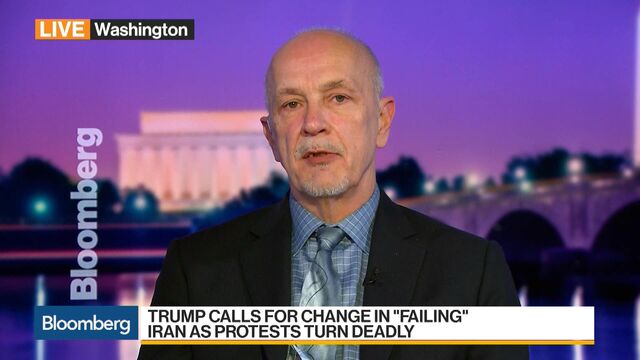 The outside world must maintain "cultural, educational, commercial dialogue" with Iran while insisting the country's leaders respect human rights and obey international treaties, French President Emmanuel Macron said.
"There is a crisis that comes from the free expression of the Iranian people and our role is to be diligent and demanding that human rights be respected," Macron said in Paris Thursday during his New Year's greeting to diplomats. Around 20 people have been killed in week-long protests against the Iranian regime, and the U.S. government is reportedly considering imposing new sanctions on the country.
Macron re-iterated calls for the 2015 nuclear accord to be respected while pushing for a "clear and transparent debate" about Iran's ballistic program and its meddling in Syria, Iraq and Yemen. France will be "vigilant that there be no destabilization from outside powers" as Iraq prepares for elections in May, he said.
On Syria, the French president said victory over the so-called Islamic State is near but won't resolve the country's problems. A political solution can't be imposed from outside by a "handful" of countries, he said, in an apparent reference to the Astana process spearheaded by Russia, Iran and Turkey.
Before it's here, it's on the Bloomberg Terminal.
LEARN MORE