politics
Barrack Turned Down Trump's Chief-of-Staff Job, Wolff Book Says
By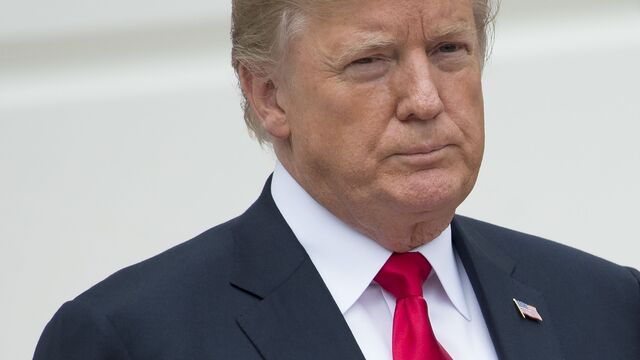 Billionaire investor and longtime Donald Trump friend Thomas Barrack turned down the president's offer to be his first chief of staff, saying he was "just too rich," according to Michael Wolff's new book about Trump's campaign and first months in office.
Barrack, the chairman of real estate investment firm Colony Northstar Inc., received "countless" phone calls from Trump before telling the incoming president that he didn't want the job, according to the book. Barrack was unwilling to see his personal life become public and unlikely to be able to unwind various business interests, including those in the Middle East, in a way that would satisfy government ethics concerns, Wolff wrote.
"This was Trump's instant and convenient solution to the unforeseen circumstance of suddenly being president: to do it with his business mentor, confidant, investor, and friend, someone whom acquaintances of the two men describe as being one of the best Donald handlers," Wolff wrote. "In the Trump circle this was called the 'two amigos' plan."
Barrack said this week that he had not been interviewed by Wolff, and denied an allegation elsewhere in the book that he called the president "not only crazy" but "stupid." Owen Blicksilver, a spokesman for Barrack, declined to comment Thursday on whether Barrack was offered the chief of staff role. White House Press Secretary Sarah Sanders on Wednesday denounced the book as "tabloid fiction."
Barrack, 70, who has made his fortune in real estate and investing in distressed assets over three decades, has more recently become known for his role as a vocal supporter of the president, organizing the inauguration and appearing on television to defend his policies even when others have backed away.
The two men have known each other socially for decades, and Barrack has provided Trump and Jared Kushner, the president's son-in-law, with financial backing, according to the book. Trump likes to make phone calls in the evenings to a small group of friends including Barrack, Wolff wrote.
— With assistance by Heather Perlberg, and Erik Schatzker
Before it's here, it's on the Bloomberg Terminal.
LEARN MORE