politics
Trump Says His Nuclear Button Is Bigger Than North Korea's
By and
U.S. leader said pressure on North Korea having 'big impact'

South Korea proposed talks with Kim on attending Olympics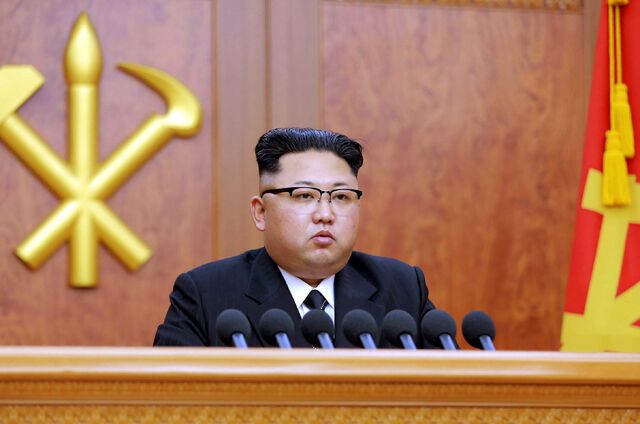 President Donald Trump responded to North Korean leader Kim Jong Un's latest threats, saying that he has a "much bigger and more powerful" nuclear button.
Trump's remark on Twitter came after Kim warned the U.S. on Monday that the nuclear button "is always on my desk" even as he proposed talks with South Korea to ease tensions. The North Korean leader called his nuclear deterrent "irreversible" and claimed it would prevent Trump from starting a war.
"Will someone from his depleted and food starved regime please inform him that I too have a Nuclear Button, but it is a much bigger & more powerful one than his, and my Button works!" Trump wrote on Twitter on Tuesday night.
North Korea on Wednesday said it would restore a hotline with South Korea to discuss sending a delegation to the Winter Olympics next month, Yonhap News reported, citing a North Korean radio station. Seoul had proposed talks on Jan. 9, which would be the first formal meeting between the countries since 2015.
To Launch a Nuclear Strike, Trump Would Take These Steps
Kim's olive branch to South Korea was one of the most promising peace overtures since Trump took office. The U.S. president has increased sanctions against North Korea and threatened to use military action to dismantle the regime's nuclear weapons program.
'Very Skeptical'
"Sanctions and 'other' pressures are beginning to have a big impact on North Korea," Trump wrote on Twitter. "Soldiers are dangerously fleeing to South Korea. Rocket man now wants to talk to South Korea for first time. Perhaps that is good news, perhaps not - we will see!"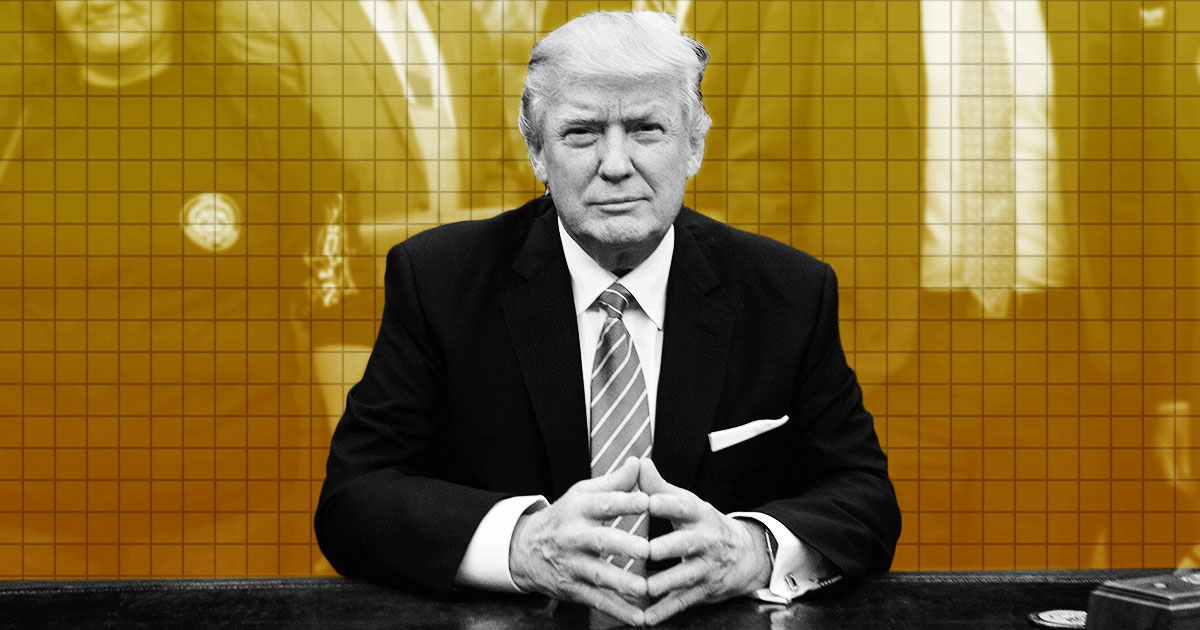 Kim's speech was part of an attempt to drive a wedge in the U.S.-South Korea alliance, and then reunify the Korean peninsula under North Korean rule, according to a Trump administration official who asked not to be identified. The U.S. is in close contact with South Korea on a unified response to North Korea, the official said.
"We are very skeptical of Kim Jong Un's sincerity in sitting down and having talks," State Department spokesman Heather Nauert told reporters in Washington. White House press secretary Sarah Sanders said "our policy hasn't changed at all."
South Korea coordinated with the U.S. before making its proposal to North Korea, Unification Minister Cho Myoung-gyon told reporters in Seoul on Tuesday. In addition to discussing North Korea's participation in the Olympics, Seoul wanted to use the opportunity to rebuild overall relations, he said.
North Korea's Call for Talks Tests U.S.-South Korea Alliance
Many obstacles remain to a deal that could prompt North Korea to give up its nuclear weapons. Past efforts at dialogue have failed, and the U.S. has said it will never accept North Korea as a nuclear power.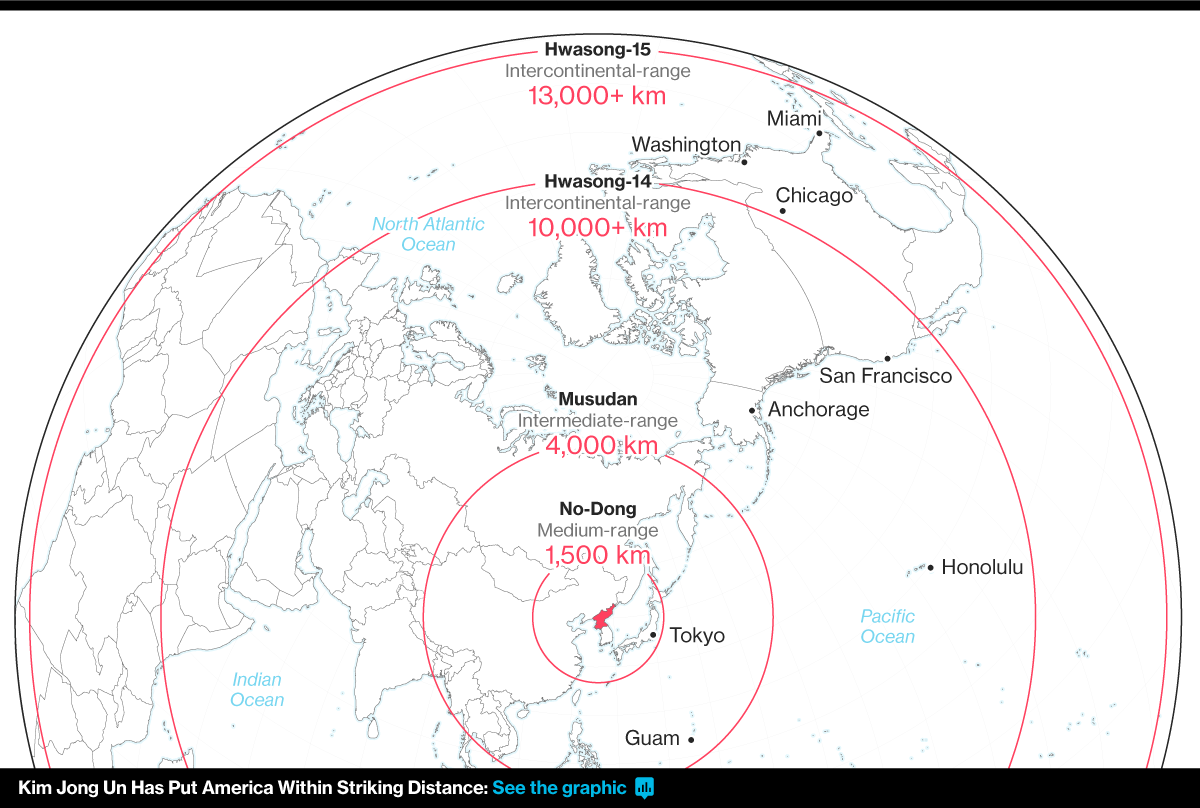 Still, the possibility of talks reduces the odds of a military conflict, which had seemed more probable as North Korea tested weapons and Trump issued threats. While Kim claims to have the capability to strike anywhere in the U.S. with a nuclear weapon, analysts say it's unclear if his regime yet has a warhead that could survive re-entry to the Earth's atmosphere and target specific locations.
— With assistance by Peter Martin, Jennifer Epstein, and Nick Wadhams
(
Updates with Kim restoring hotline.
)
Before it's here, it's on the Bloomberg Terminal.
LEARN MORE