Prospective German Coalition Partners 'Optimistic' After Talks
By and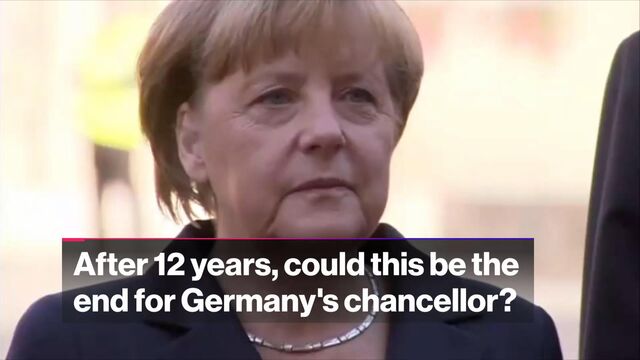 Chancellor Angela Merkel's Christian Democrat-led bloc and its prospective coalition partner, the Social Democratic Party, said the chances of a successful conclusion to their exploratory talks have improved after a meeting in Berlin on Wednesday.
"Trust has grown, we're starting negotiations optimistically," Merkel's CDU, its Bavarian sister party, the Christian Social Union, and the Social Democrats said in a joint statement issued after hours of talks in the German capital.
The party and caucus chiefs at the meetings have created the "conditions for tight and effective exploratory talks to be held from Jan. 7," according to the statement, including daily meetings through Jan. 11 at the parties' headquarters in Berlin.
SPD chairman Martin Schulz had earlier told reporters that Wednesday's meeting would be mainly about technical issues and not "about substance yet." He didn't indicate whether Germany's oldest party would overcome its reluctance to enter into a third alliance with Merkel after suffering a historic defeat in September's national election.
Merkel has said she wants exploratory talks between her CDU/CSU bloc and the SPD to be concluded by the middle of January and formal negotiations to take place quickly as she seeks to end months of political uncertainty following a ballot result that left her victorious but weakened. In her New Year's speech, the chancellor said she's committed to forming "a stable government for Germany without delay."
"We want to form a government together," Volker Kauder, Merkel's caucus chief, said before the talks' start. Alexander Dobrindt, who represents the CSU's group in parliament, urged "dynamism" to bridge the differences between the sides.
— With assistance by Arne Delfs
Before it's here, it's on the Bloomberg Terminal.
LEARN MORE