Your Evening Briefing
Here are today's top stories
By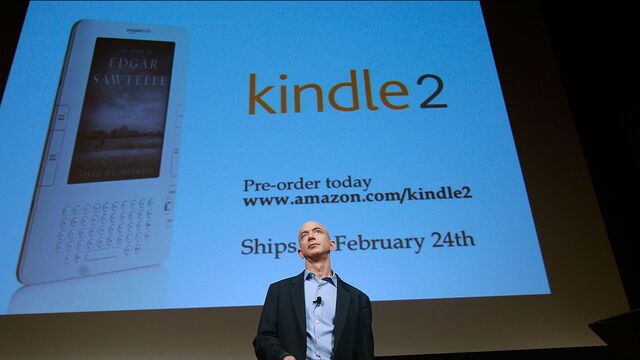 Want to receive this post in your inbox every afternoon? Sign up here.
We in the news media can't get enough of year-end assessments—but how does this year stack up for you? If you're a billionaire, it's probably been a good one. Same if you're a certain fondly-remembered ex-president. And same, of course, if your company has anything at all to do with blockchain. —Sam Schulz
The world's richest people got $1 trillion richer this year. That's more than four times what they gained in 2016. Among the denizens of the Bloomberg Billionaires Index, Amazon.com founder Jeff Bezos added the most this year, ousting Bill Gates, who's been giving billions to charity, as the world's richest person. The growth among billionaires was most pronounced in China, but the U.S. still has the index's largest presence. By the end of trading Tuesday, the list's 500 people controlled $5.3 trillion, up from $4.4 trillion this time last year.
Chipotle is hiring for the toughest job in the business. The embattled fast-casual chain is hunting for a new CEO. Whoever succeeds Steve Ells will have their work cut out for them: Chipotle has struggled with foodborne illness outbreaks for years, its shares are set to finish 2017 down for the third year in a row, and Ells is staying on as chairman. (Just how much autonomy will the new CEO have to chart a new course?) Among the possible candidates for the job are Popeyes veteran Cheryl Bachelor and Panera founder Ron Shaich.
How one mysterious startup is riding the bitcoin wave. Sure, UBI Blockchain Internet is one of the most valuable publicly traded companies in the bitcoin universe, and its stock has surged almost 1,000 percent this year. But it's also got only 18 employees, no revenue, and a disconnected phone number listed on regulatory filings. The company has been operating for barely a year and doesn't have much to show for it, but its buzzword-fueled stock boom is mirrored in plenty of other companies folding crypto into their business plans.
Obama is more widely admired than Trump. Fewer Americans admire the current president than his predecessor, a new Gallup poll finds. The last time a sitting president failed to win the biggest share of Americans' admiration was in 2008, at the tail end of George W. Bush's presidency. (Hillary Clinton still tops the list of most admired women.) Meanwhile, in an interview with Prince Harry broadcast Wednesday, Barack Obama remarked that leaders should take care in how they use social media. He did not mention his oft-tweeting successor by name.
Drug makers can't find enough patients to get their liver-disease drugs approved. The companies could save millions from cirrhosis or cancer and tap into a market that could reach $40 billion by 2025. But drug makers racing to develop treatments for the liver disease known as NASH, there's one crucial element missing: patients for clinical trials. The disease affects as many as 12 percent of Americans—but it's nearly asymptomatic for years, many potential patients live in rural areas, and participating in trials means having to get your liver biopsied.
The tax overhaul could change how Wall Street works. It's a boon for private equity firms like Apollo Global Management. The new lower corporate tax rate has made it possible for bigger publicly traded partnerships like Apollo to consider changing from an Inc. to an LLC—which would boost their tax bill but let them attract investments that were previously out of reach. Now, they can choose whether to do that or take advantage of the legislation to pay less in taxes. Either way, it's most likely a money-making outcome. 
The five places that stole Bloomberg Pursuits' travel editor's heart this year. This year, Bloomberg Pursuits' travel editor took 16 trips to 12 countries, 24 destinations, and 57 hotels. There were jaunts to Mumbai, Paris, Zambia, and a northern Thailand elephant rescue center—but here, she shares her most memorable trips, with tips on how to recreate them.
Before it's here, it's on the Bloomberg Terminal.
LEARN MORE