markets
Growing Activist Focus on Europe Adds Urgency to Avoid Campaigns
By and
U.S. activists spend more to push changes in European firms

Tech, consumer goods, energy among areas to watch in 2018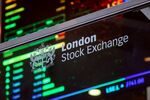 After a busy year for activist investors targeting European companies such as Nestle SA, London Stock Exchange Group Plc and Smith & Nephew Plc, experts say firms are becoming more eager to address shareholder concerns before they escalate into public campaigns.
"Activism has pushed boards to look hard at every source of shareholder value creation and get in front of any active investor campaign," according to Hernan Cristerna, global co-head of M&A at JPMorgan Chase & Co. in London.
Activist investors have made 135 public demands against companies headquartered in Europe so far this year, compared with a record 142 in 2016, according to data compiled by researcher Activist Insight. Activists deployed $45 billion by the third quarter this year, nearly twice the amount as all of last year, according to Lazard Ltd. European companies gathered more than 20 percent of this, compared to about 10 percent in previous years, the adviser said.
Companies could announce more buybacks, special dividends and asset sales next year, even before activists start knocking at their doors, Cristerna said. Addressing another prevalent long-term concern, U.K.'s largest companies have recently seen fewer confrontations with investors over executive pay after responding to demands to curb excess, according to the Investment Association. Among FTSE 100 managers, WPP Plc Chief Executive Officer Martin Sorrell and Reckitt Benckiser Group Plc CEO Rakesh Kapoor faced compensation cuts this year.
Europe is also home to many family-controlled businesses that have capital structures allowing certain shareholders to get more votes than others. With benchmark-index providers S&P Dow Jones Indices and FTSE Russell saying they'll block multi-class shares from some of their indexes, firms are also approaching shareholders about the topic.
"Companies are increasingly asking us what we think," said Ian Ormiston, a European equity fund manager at Old Mutual Global Investors based in London. "There's going to be pressure on countries where there are split voting-right structures," such as Switzerland and Germany, he said.
Here's a roundup of which sectors to watch in 2018.
Consumer Goods
Prominent activist funds such as Dan Loeb's Third Point LLC and Keith Meister's Corvex Management built stakes in European consumer goods giants, including Nestle and yogurt maker Danone. Financial adviser Alvarez & Marsal Inc. sees the industry remaining in focus for activists in 2018. 
"Revenues in this sector have slowed or, in some cases, stagnated and companies will be under pressure from investors to reduce costs and improve growth," said Malcolm McKenzie, a managing director at Alvarez & Marsal in London. "Activists will continue to target the conglomerates within the industry that are being undermined by divergence in performance between divisions and offer opportunities to improve efficiencies."
Technology
Technology companies only made up 3 percent of global activist approaches in the 12 months to mid-2017, according to a survey published by Citigate Dewe Rogerson in September. 
"Given the increased interest in tech across Europe and growth of various European capitals as tech hubs, it wouldn't be surprising if technology increased as a percentage there," said Christen Thomson, head of Citigate Dewe Rogerson's activist practice in London. "I think in particular they're looking at the opportunity to engage in businesses which have significant growth prospects, but which may for whatever reason not be taking the right path because of management strategy."
Energy
A drop in oil prices has led to the energy sector being undervalued and FTI Consulting Inc. has been waiting for more activists to take notice. "As we see an improvement in pricing there we may see activists begin to target smaller energy companies looking for M&A activity to occur and looking for consolidation within that industry," said Steven Balet, head of corporate governance and activist engagement at FTI Consulting in New York.
Chemicals
The chemicals sector may see further activist maneuvers next year, following Akzo Nobel NV's high-profile battle with Elliott Management Corp. after a buyout offer from PPG Industries Inc., and White Tale Holdings rallying shareholders to oppose a planned merger between Clariant AG and Huntsman Corp., which would have created a transatlantic industrial chemical company. Regulatory remedies, bolt-on deals and shareholder activism are all likely for the basic and diversified chemicals industry in 2018, said Bloomberg Intelligence analyst Jason Miner. Specialty-chemicals companies focusing on more-tailored products and distinct end-markets will see an increased focus in M&A next year, as portfolio optimization by shedding assets or acquiring complementary ones is expected to remain at the forefront, he said.
Before it's here, it's on the Bloomberg Terminal.
LEARN MORE