U.S. Consumers' Holiday Merriment Comes at the Expense of Their Savings
By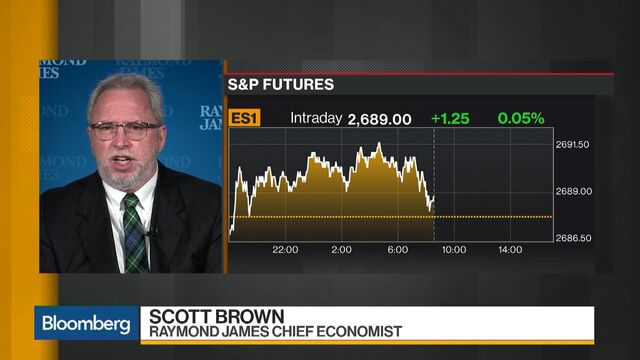 Americans ate, shopped, and were merry last month, so much that it's increasingly pinching their savings.
The U.S. personal saving rate dropped to a 10-year low of 2.9 percent in November, according to the Commerce Department. That came as consumer purchases advanced an inflation-adjusted 0.4 percent.

The steady spending gains and declining saving rate could suggest consumers are becoming more comfortable with their ability to pay back their debts, as a tight labor market helps buoy incomes. It could also prompt concern that consumers are leaving themselves vulnerable in case of financial distress.
"Given a robust labor market, stable personal income and solid consumer confidence data, we expect personal spending to be strong in the fourth quarter of this year," Barclays Plc economist Pooja Sriram said in a note Friday. At the same time, the declining saving rate "will likely limit the extent to which consumption can accelerate, all else equal."
The saving rate has declined by more than half since October 2015, though it remains above the record low of 1.9 percent in 2005, around the peak of the U.S. housing bubble.
While the higher spending and less saving "can sometimes signal a period of distress, it is more likely a reflection of enthusiasm toward the economic outlook for myriad reasons," Carl Riccadonna and Yelena Shulyatyeva of Bloomberg Economics said in a note. "If this momentum builds through the final month of the quarter, it could be an important signal that consumer spending will actively contribute to faster overall economic growth in 2018."
Before it's here, it's on the Bloomberg Terminal.
LEARN MORE