Judge Orders Rick Gates to Explain Fundraising Video
By and
Gates also must explain comments by lobbyist Jack Burkman

Burkman: 'Joseph Stalin might as well rule the United States'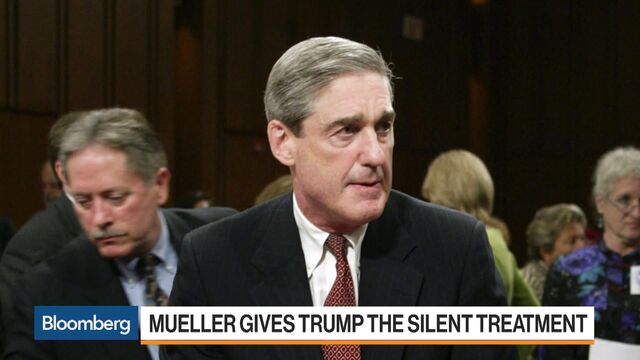 Rick Gates, the indicted former campaign aide to Donald Trump, must explain to a judge why a video of him shown at a fundraiser and comments by a supporter didn't violate a court order requiring Gates to refrain from discussing his criminal case in the news media.
The order by U.S. District Judge Amy Berman Jackson on Friday concerns a video in which Gates makes reference to "the cause" and the goal of ensuring that his supporters "hear our message and stand with us." 
The video was shown to journalists and disseminated on social media, according to the judge's order. Jackson gave Gates five days to explain why the video didn't violate her earlier order forbidding him from discussing the case publicly.
Gates also must explain comments by a lobbyist and conservative radio host, Jack Burkman, who hosted a Dec. 19 fundraising event attended by journalists in which Burkman called the prosecution of Gates "very unfair."
"This is a very systematic, deliberate and probably political effort and order on the part of the judge to take away Rick's First Amendment rights and my First Amendment rights," Burkman said in an interview. "When you reach the point where we have to be afraid to host an event at a Holiday Inn and speak our minds, Joseph Stalin might as well rule the United States."
Facebook Video
Burkman said the event at the Holiday Inn in Rosslyn, Virginia, featured a Facebook video in which Gates thanked people who donated to his cause. 
"I am both grateful and humbled that you would come out this evening in such a strong show of support," a bearded Gates said in the video as he sat in front of a framed American flag. "Thank you for your support and for your belief in my cause. By being here tonight, you are giving us the tools that we will need to fight."
He added: "As you may be aware, there is a gag order on the case, so I am not able to talk specifically about the case. However, I can say that because of people like you we will have the resources to fight. Thank you especially to Jack Burkman for hosting the fundraiser, for believing in my cause, and ensuring supporters from across the United States hear our message and stand with us."
The judge has instructed Gates and his co-defendant, former Trump campaign chairman Paul Manafort, to discuss their money-laundering and conspiracy case only in the courtroom and not through the media. Gates must explain whether Burkman's comments were "being made at his direction" or at the behest of his lawyer, the judge said.
Defense Fund
"The court emphasizes that it is not intimating that the creation of a legal defense fund or the expression of personal views by third parties not acting at the behest of the defense would violate its order," the judge wrote.
Burkman hosts a national radio talk show, "Behind the Curtain," and runs a lobbying firm in Washington.
In a tweet on Dec. 18, Burkman referred to the Gates event and criticized Robert Mueller, the special counsel investigating Russian interference in the 2016 election. Mueller's prosecutors are handling the Gates case.
"Despite the presence of what I believe to be tyranny, we will continue to help Rick and we will probably hold other fundraisers," Burkman said in the interview.
DNC Employee
Burkman has offered $100,000 to solve the 2016 murder of a 27-year-old Democratic National Committee employee, Seth Rich. WikiLeaks founder Julian Assange has suggested that the murder was linked to the 2016 hack of DNC emails and that the DNC may have had him killed. Washington police have said the case was likely a botched robbery.
A Gates attorney, Shanlon Wu, didn't immediately respond to a call seeking comment. 
Manafort and Gates pleaded not guilty on Oct. 30 after they were indicted on charges that they concealed their political consulting work in Ukraine, laundered millions of dollars and hid their offshore accounts from the U.S. government.
The case is U.S. v. Manafort, 17-cr-201, U.S. District Court, District of Columbia (Washington).
Before it's here, it's on the Bloomberg Terminal.
LEARN MORE