Five Things You Need to Know to Start Your Day
Get caught up on what's moving markets.
By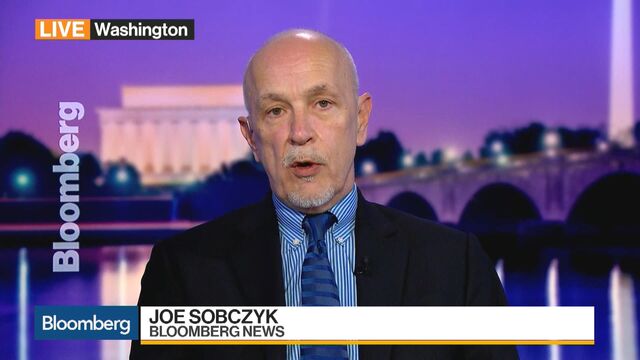 Want to receive this post in your inbox every morning? Sign up here
Government shutdown avoided, Spanish markets hit by Catalan election result, and bitcoin tumbles. Here are some of the things people in markets are talking about today.
Staying open
Congress passed a bill to keep the U.S. government funded until Jan. 19. The bare minimum needed to avoid a shutdown, the legislation means lawmakers can head home for the holiday break, but makes for a difficult start to 2018 as a wide range of divisive fiscal and social issues have to be faced. Measures contained in the bill will allow President Donald Trump to sign the tax plan as early as today.
Catalan headache
The election in Catalonia saw separatist parties win a small majority of seats in the Barcelona assembly. The result keeps intact the uneasy status quo that's endured since October, rather than take the Spanish region closer to independence. With ousted Regional President Carles Puigdemont still facing arrest if he returns from his self-imposed exile in Brussels, and Spanish Prime Minister Mariano Rajoy's People Party losing almost all of its seats in the assembly, an easy way forward seems elusive. This uncertainty is being reflected in markets this morning, with Spain's IBEX 35 Index dropping as much as 1.6 percent after the open. 
Volatility 
Bitcoin plunged as much as 21 percent, briefly dropping below $13,000 in overnight trading. There seems to have been no particular catalyst for the selloff, with extreme volatility remaining a hallmark of the digital token. By 5:40 a.m. Eastern Time bitcoin had recovered some of losses to trade at $14,539.60. In a sign that cryptocurrencies are becoming more mainstream, yesterday we learned that Goldman Sachs Group Inc. is setting up a trading desk to make markets in digital currencies.
Markets ready for a holiday
Overnight, the MSCI Asia Pacific Index rose 0.3 percent, while Japan's Topix index closed 0.2 percent higher as the avoidance of a U.S. shutdown helped lift sentiment. In Europe, the Stoxx 600 Index edged 0.1 percent lower at 5:40 a.m., with the results of the Catalan election making Spanish stocks by far the worst performer in the region. S&P 500 futures added 0.1 percent, the 10-year Treasury yield was at 2.485 percent and gold was slightly higher.
Data due
The core PCE deflator for November, the inflation gauge favored by the Federal Reserve, is due at 8:30 a.m., with consensus seeing a pickup to 1.5 percent. At the same time, personal income and spending numbers will be published, with durable goods orders for November also at 8:30. At 10:00 a.m. we get the latest reading from the University of Michigan sentiment gauge and new homes sales data. At 1:00 p.m. the Baker Hughes rig count will be the last piece of significant data in what has been a good week for oil. 
What we've been reading
This is what's caught our eye over the last 24 hours.
Five Things will return in the new year.
Before it's here, it's on the Bloomberg Terminal.
LEARN MORE