China's Baidu Sues Ex-Driverless Chief Over Alleged Secrets Theft
Bloomberg News
Search giant targets exec's startup JingChi in new lawsuit

Legal action has parallels with Waymo's suit against Uber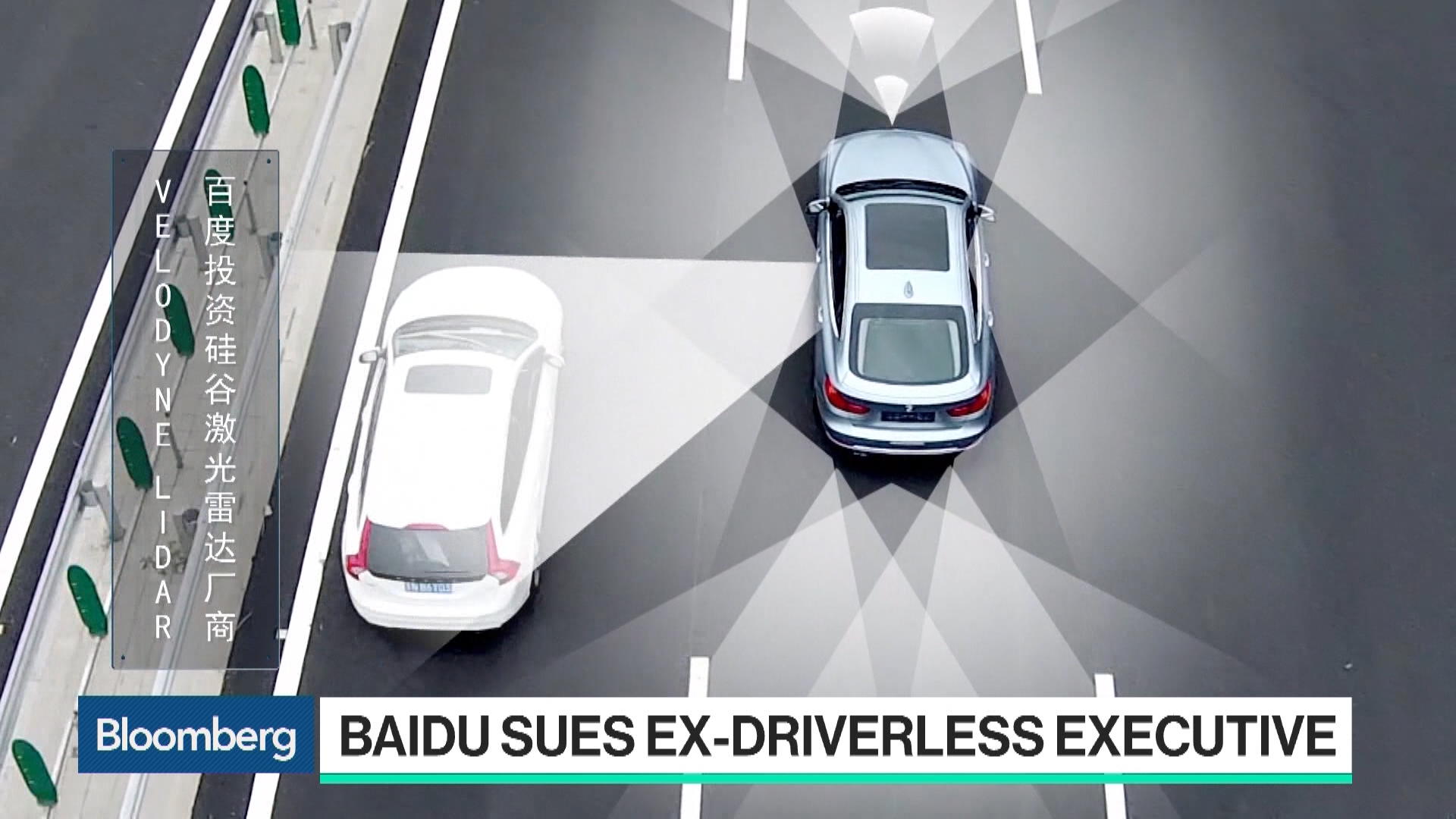 Baidu Inc. is suing its former autonomous driving chief and his months-old startup for allegedly stealing in-house technology, moving to protect intellectual property it considers vital to future growth.
The lawsuit echoes a dispute between Alphabet Inc.'s Waymo and Uber Technologies Inc., over allegations a former executive took valuable data when he jumped ship. China's largest search engine provider is suing JingChi Inc., led by former executive Wang Jing, in the Beijing Intellectual Property Court, Baidu said. It wants 50 million yuan ($7.6 million) and legal costs in compensation and demands the startup cease using any purportedly stolen technology. 
Baidu is accelerating an effort to become China's leading provider of self-driving cars, racing against the likes of Tesla Inc. to develop the potentially transformative technology. Baidu's dubbed its open-source approach "Apollo" and is now trying to enlist car-makers and tech peers to contribute, fending off domestic rivals like Didi Chuxing that're raising billions of dollars for research. 
JingChi, founded in April, raised $52 million in a September investment round from investors including Qiming Venture Partners and Nvidia Corp. It's licensed to test autonomous vehicles on California's roads and has struck deals to deploy driverless cars in the eastern Chinese city of Anqing. Wang on Friday said Baidu's allegations were baseless and that JingChi's legal team was preparing a response.
"Baidu's lawsuit is entirely without basis. Our lawyers will respond factually and legally," he said in a messaged statement, adding that his company led the country in driverless car technology. "Our headquarters will move back to China and within two weeks we will showcase our technological capabilities."
Baidu also claims Wang breached contractual agreements and poached technical staff from the search giant for JingChi. While the 50 million yuan claimed pales in comparison to damages sought in U.S. lawsuits, it's relatively high by Chinese standards.
"The case has now entered the judicial process and for further information please look to publicly disclosed information from the courts," Baidu said in a statement.
— With assistance by David Ramli, and Ying Tian
Before it's here, it's on the Bloomberg Terminal.
LEARN MORE