Bots, Justin Bieber and Italy's Trump Could Shake Things Up in 2018
By and
Every year, world leaders must confront new disruptors – unforeseen forces that suddenly consume their every decision. 
Who would've predicted at the dawn of 2017 that U.S. President Donald Trump would fire the FBI director? Or that a Democrat would win an Alabama Senate race? Or that a Hollywood sex scandal would spark resignations on Downing Street?
Policy makers plotting their way through next year might consider the words of former British Prime Minister Harold MacMillan, who, when asked what could disrupt his government, answered: "Events, my dear boy, events." Indeed, MacMillan was later undone by the Profumo affair, a Cold War scandal involving sex and Soviet spies.
Fifty years on, investigations into Russian election-meddling, the spread of fake news and the exposure of sexual misconduct threaten a new generation of politicians. Could Trump boost his presidency with changes to entitlement programs and a big infrastructure initiative? Could North Korean leader Kim Jong Un's escalating missile tests drag Asia into war? What about the rise of bitcoin?
In this special edition of Balance of Power, we highlight some other ideas, people and trends that could disrupt 2018. Don't say we didn't warn you.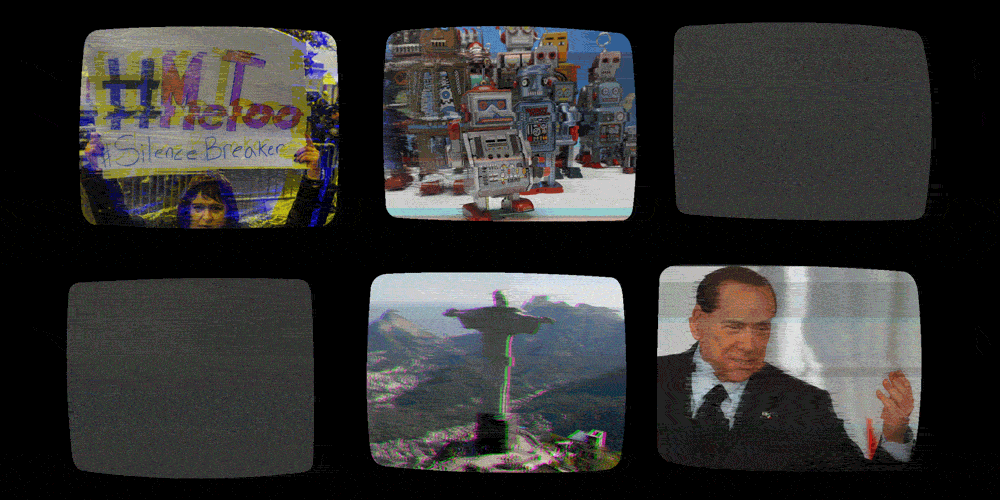 Remember, dear readers, this is our last newsletter of the year. We'll be back Jan. 2. In the meantime, follow Bloomberg Politics on Twitter and Facebook for more.
Disruptors 
Bots will sway an election near you | The key to political victory may lie in code. Automated software, known as bots, can fire out non-stop social media messages backing a particular candidate or campaign. The phenomenon goes beyond Russian-linked Facebook accounts aiming to influence foreign elections. Researchers in the U.K. and U.S. found Twitter bots weighing in on Brexit and the U.S. vote. Bot tweets are circulated further by humans, typically those who agree with them — so, a pro-Brexit voter will amplify pro-Brexit bots. The potential for disruption is enormous and technologies are likely to spread faster than election regulations that might seek to corral them. The campaign battlefield is expanding. 
Democrats' comeback? | The U.S. minority party's path back from the political wilderness is getting clearer. Emboldened by their stunning upset in this month's special Senate election in conservative Alabama, Democrats are heading into next year's midterms confident they'll end their losing streak. With control of the U.S. House increasingly seen as within striking distance, expect Democrats to spend 2018 hammering Republicans over a tax overhaul that analyses show disproportionately benefits the rich. More revelations from Special Counsel Robert Mueller's probe into Russian election interference could also weaken Trump's party.
Terrorism in Southeast Asia | The military defeat of Islamic State dismantled a jihadist proto-state but the ideology that underpinned it remains powerful — and has spread to nations that thought they'd seen off radical Islamic terrorism. Hundreds of insurgents carrying Islamic State's black banners seized the southern Philippine city of Marawi in May — and held it for five months. A return of large-scale terrorism in Southeast Asia, home to some of the biggest Muslim populations on the planet, after more than a decade would bring fresh challenges to governments seeking to stay on a more secular footing, especially with elections looming in Malaysia and Indonesia.

The mega-churches | Justin Bieber goes to one, driving his army of fans to check out his faith. The appeal of megachurches —  with their celebrity followings and eye-catching settings — is spreading globally, from Asia to Latin America, where once Catholic countries are turning evangelical. In Brazil, local governments are becoming increasingly dependent on the support of legislators backed by these churches, and a Supreme Court ruling means religious groups are one of the few types of wealthy organizations allowed to donate to political campaigns. The shift is palpable in Sao Paulo — any candidate serious about the October presidential elections will stop by the 10,000-seat Temple of Solomon.
 #Metoo | The reckoning over sexual misconduct by powerful men in politics, media and business set off by the allegations against Hollywood mogul Harvey Weinstein is growing. The resulting #Metoo campaign galvanized attention around the issue, drawing a nod from Time magazine when it honored those who spoke out. As H.R. departments — and society in general — rethink the rules on sexual etiquette, further revelations are inevitable. U.S. political pundits also predict a surge in women seeking office in the upcoming midterm elections.

The Taiwan question roars back | As Asia grapples with North Korea's weapons, a potentially bigger dispute between the U.S. and China simmers. Taiwan's election of a president from a pro-independence party in 2016 roused the long-dormant debate over the island's future. For China, Taiwan is its province and, as such, it lured away the island's few diplomatic allies as it probes its borders with fighter jets and warships. There's a risk Taiwanese President Tsai Ing-wen's efforts to weaken political links with the mainland and court international support — including greater military exchanges with the Trump administration — will inadvertently breach a Beijing red line.
And finally... Silvio Berlusconi is back! The 81-year-old media magnate in many ways foretold Trump's success — a wealthy businessman and celebrity who comes to power with a populist sales pitch. Now that he's back on the scene, Berlusconi has stoked anti-EU sentiment and has touted the idea of bringing back the lira. If he can get around a ban on running for public office and form a ruling coalition on the back of Italian elections, it would change the dynamics of the Group of Seven. Trump could count on him as a friend, but Germany's Angela Merkel might not be thrilled. And could he act as a go-between with Russian President Vladimir Putin, a buddy of Silvio's from their days partying in Sardinia?

— With assistance by Josh Wingrove, David Tweed, Jason Koutsoukis, Alan Crawford, Kathleen Hunter, Michael Winfrey, and Brendan Scott
Before it's here, it's on the Bloomberg Terminal.
LEARN MORE