UN to Consider Additional North Korea Sanctions Drafted by U.S.
By
Crude oil imports would be limited to 4 million barrels a year

Move would come in retaliation for late-November missile test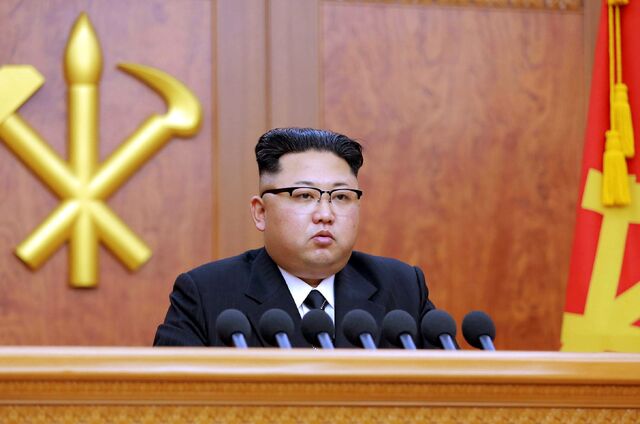 The United Nations Security Council is considering a U.S.-drafted resolution that would impose additional sanctions on North Korea, targeting almost 90 percent of Pyongyang's refined oil product imports and placing additional limits on crude imports.
The resolution, which may be voted on Friday, would cap deliveries of diesel and kerosene to 500,000 barrels, limit crude imports to 4 million barrels per year and require all nations to seek UN permission to ship crude to North Korea, according to the text of the resolution seen by Bloomberg News. The new measures are in response to North Korea's Nov. 28 test of an intercontinental ballistic missile.
The proposal also would curtail exports of food products, machinery and electrical equipment and authorize countries to inspect and impound ships suspected of carrying illegal cargo to and from North Korea. The resolution, the fourth since November 2016, would need support from China, a veto-wielding member of the Security Council that is also North Korea's biggest trading partner.
U.S. and Chinese experts have been negotiating this week to reach an agreement on the sanctions. At an emergency Security Council session last month, U.S. Ambassador Nikki Haley told members that President Donald Trump had asked Chinese President Xi Jinping to cut off oil to North Korea. If not, she said, "we can take the oil situation into our own hands."
Before it's here, it's on the Bloomberg Terminal.
LEARN MORE