Media-Telecom Analysts See Rally Extending to 2018 on Taxes, M&A
By
Lower tax, bonus depreciation seen boosting telecom, equipment

Ongoing media consolidation likely to be a key driver in 2018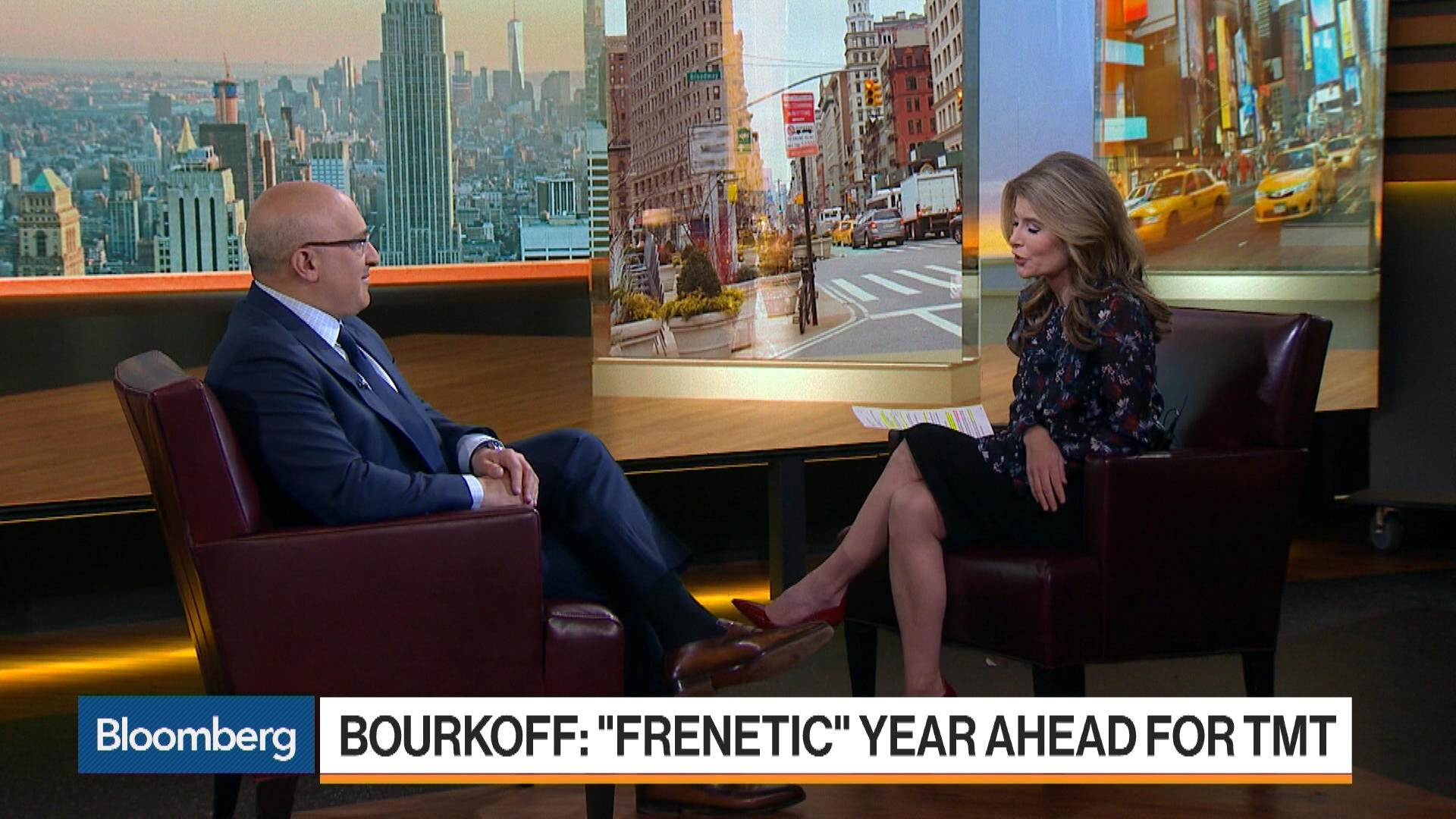 U.S. media and telecom had a mediocre year overall and underperformed the S&P 500, but both industries are finishing strong since November, benefiting from sector rotation to value from growth. Media and telecom companies have relatively high effective tax rates and are likely to be the biggest beneficiaries of lower taxes, so investors have poured into the sectors in recent weeks as it became clearer that U.S. tax reform would become law in 2018. Some analysts expect this trend to continue into next year.  
Tax reform is also expected to boost telecom carriers' capex plans, which Bank of America Merrill Lynch sees helping telecom equipment companies. AT&T Inc. has already announced it will increase its capex by $1 billion in 2018 as a result of the tax reform bill's passage in Congress.

Another major theme for 2018 is consolidation. In wireless, the Sprint Corp. and T-Mobile US Inc. deal seems to be off the table and removes a fundamental overhang for tower stocks. But in media, analysts expect more M&A as content players seek to gain scale and negotiating leverage with carriers as new distribution platforms proliferate. Smaller and mid-sized content companies may seek to merge, following the lead of giants Walt Disney Co. and Twenty-First Century Fox. The loosening of TV station ownership regulation in 2018 may also drive consolidation in the broadcasting sector analysts say.
Macquarie
Media and advertising revenue pressure will likely continue in 2018; sees continuing subscriber losses at cable TV networks as over-the-top (OTT) platforms proliferate
Full or soon-to-be full tax payers such as AT&T, Verizon Communications Inc., Comcast Corp., T-Mobile U.S. and Dish Network Corp. will likely be the biggest beneficiaries of tax reform. These companies will also get a boost from bonus depreciation
Expects M&A in media to continue in 2018 as OTT gains traction
Regulation will likely become a more important factor for media in 2018, and should net neutrality be repealed, the costs of placing online ads could increase for advertisers that want to ensure the quality and speed of their ad placements
JPMorgan
With Sprint and T-Mobile committed to growth and cable entering the space, expects competition in wireless to heat up in 2018
Expects cable distributors to continue to lose video subscribers in 2018, says declines may end up being worse if new over-the-top (OTT) platforms gain momentum
Most telecom companies covered by JPMorgan would benefit from the tax reform changes, while Verizon, Comcast, and AT&T should benefit the most
In media, expects companies not currently tied up in deals to look for acquisitions as either a buyer or target in order to gain scale and leverage. These companies include Viacom Inc., AMC Networks Inc. and Lions Gate Entertainment Corp.
Top cable pick is Altice USA Inc., overweight, PT $34; top telecom pick is T-Mobile US, overweight, PT $74
Morgan Stanley
Has a preference for telecom stocks in 2018 that benefit from the demands of growing data traffic; top picks in this category include towers (American Tower Corp., Crown Castle International Corp., SBA Communications Corp.), data centers (CyrusOne Inc., Digital Realty Trust Inc.), and fiber-centric carriers (Zayo Group Holdings Inc.)
Says there are selective opportunities in the "value bucket" for telecom in 2018 such as Uniti Group Inc. and CenturyLink Inc.
Wells Fargo
Maintains overweight weighting for tower sector in 2018 with main catalysts in U.S. market being the construction of the FirstNet network and 5G network densification

Now that a T-Mobile U.S. and Sprint merger is off the table, a significant overhang on the tower sector has been removed
Top picks in towers are Crown Castle, followed by American Tower

Remains overweight data center sector for 2018; expects rational industry pricing dynamics and average organic revenue growth of 12%

While wholesale supply is elevated, says record demand funnels have kept pricing in check
Top data center picks are Equinix Inc. and CyrusOne
Fundstrat 
With the FCC recently voting to repeal net neutrality, the large cap internet stocks like Netflix Inc. and Alphabet Inc. and Amazon.com Inc. may need to start compensating telecom and cable networks for traffic imbalances, potentially up to 5%-10% of streaming costs
The internet costs about $100 billion in combined annual opex and capex to run, with cable/telecom companies currently bearing 98% of that cost
Bank of America Merrill Lynch
Tax reform will likely increase AT&T and Verizon free cash flow by about 25%
The higher free cash flow at telecom carriers will likely mean they will spend more capex on their networks which would be positive for Ciena Corp., CommScope Holding Co., Ericsson, Cisco Systems Inc., Juniper Networks and Nokia
The repeal of net neutrality may also compel some web 2.0 companies to build their own networks, which would also benefit telecom equipment companies
In U.S. wireless, price competition appears to be abating as the industry enters 2018, which should take pressure off of carriers' margins
Convergence is likely to progress in 2018 as the cable operators expand in wireless services and the telecoms add to their content offerings
In media, clarity on the FCC's broadcast TV ownership rules may pave the way for more M&A in 2018. Station groups such as Nexstar Media Group Inc., Tegna Inc, Gray Television Inc., Meredith Corp. and E.W. Scripps Co. may seek to consolidate to improve scale, helping support growth and margins. The FCC's ability to lift the 39% limit remains murky
Before it's here, it's on the Bloomberg Terminal.
LEARN MORE