Top Democrat Warns Trump on Firing Mueller, Pardoning Witnesses
By
Warner cites 'coordinated' campaign some media, lawmakers

Senator warns of 'immedite and significant consequences'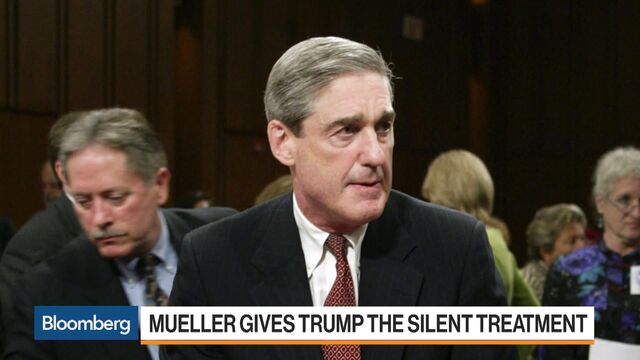 The top Democrat on the Senate Intelligence Committee warned President Donald Trump against firing Special Counsel Robert Mueller or pardoning key witnesses like Michael Flynn in the continuing Russia investigation.
While Trump has said he isn't planning to fire Mueller, Senator Mark Warner said Wednesday that he continues to worry about that prospect. Warner cited what he said appeared to be a "coordinated" campaign to dismiss the special counsel or others in the Justice Department emanating from some right-wing media outlets and echoed by some members of the House.
"Congress must make clear to the president that firing the special counsel or interfering with his investigation by issuing pardons of essential witnesses is unacceptable and would have immediate and significant consequences," Warner said on the Senate floor.
The senator from Virginia called Trump's lack of actions against Russia "unnerving." He later told reporters that the president, who has repeatedly referred to the Russia investigations as a "witch hunt," should let them continue. Warner said that's the only way to lift a cloud that hangs over the administration.
Legislation aimed at protecting Mueller's job has yet to move out of the Senate Judiciary Committee, although supporters are working on merging two bills and hope to convince Chairman Chuck Grassley that such an effort would be constitutional.
Representative Adam Schiff, of California, the senior Democrat on the House Intelligence Committee, said he had "tremendous confidence" in Mueller and said Republicans were seeking to undermine the investigation in order to protect Trump.
"To impugn the credibility of the whole bureau as a way of going after Bob Mueller, as a way of protecting the president, is such a disservice," he said Thursday on MSNBC's "Morning Joe" program. "You have to ask yourself, 'where are the patriots in Congress right now? Where are those that are willing to stand up for our institutions?"'
— With assistance by Toluse Olorunnipa
Before it's here, it's on the Bloomberg Terminal.
LEARN MORE