Your Evening Briefing
Here are today's top stories
By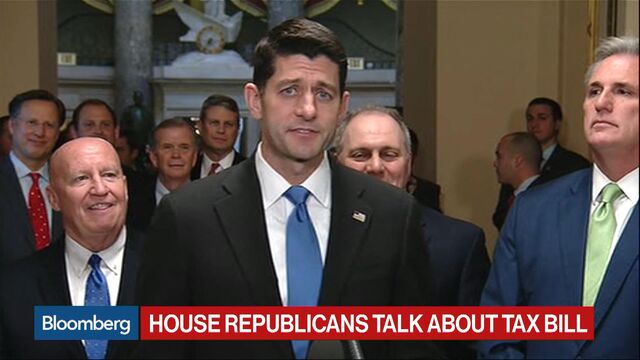 Want to receive this post in your inbox every afternoon? Sign up here. 
It's always a good time to ponder your eventual retirement. Those already retired should consider spending more of their money; for those who haven't retired yet, it might be healthier to keep working. And President Donald Trump wants Americans to check their 401(k) accounts, even though many don't have one. —Josh Petri
Kushner's New York City buildings are mostly owned by others. A public appearance of big stakes, often at odds with a more modest reality, turns out to be typical of the Kushner portfolio, according to a Bloomberg analysis. Kushner Cos. has a stake in more than 60 buildings in New York City, including Greenwich Village apartments and tony Brooklyn offices. In 60 percent of the properties, the Kushners own less than half of each, the analysis shows. In nearly half, they own less than 20 percent. In some high-profile cases, such as Brooklyn's Watchtower Building, their ownership is in the single digits.
House Republicans passed a sweeping tax overhaul on Monday with a 227 to 203 vote. The bill, dubbed the Tax Cuts and Jobs Act, delivers a deep, lasting cut for corporations and temporary benefits for individuals, putting President Donald Trump one step away from his first major legislative victory.
You should be spending more money in 2018. Some financial services firms are telling retirees to make an unusual New Year's resolution: start blowing through more of their savings. In theory, that should be a pleasant prospect. In reality, it's hard to flip a mental switch after decades of sacrifice. Moreover, spending more money when less is coming in can be pretty stressful.
President Trump is trying out a new campaign slogan: "How's your 401(k) doing?" The answer for more than half of Americans is that they don't have one. Trump has tested out the line this month at a fundraiser, a campaign rally and in a White House meeting, predicting that the rising U.S. stock market will help him win re-election.
While we're on the subject of retirement, it seems like a good time to mention that doing so too early might be deadly. A new study shows a striking correlation between Social Security claims for early takers and a jump in mortality. About a third of all Americans retire and start claiming Social Security benefits in their first month of eligibility when they turn 62, which the study found "may have an immediate, negative impact" on health.  
The SEC halted a crypto stock. U.S. regulators temporarily suspended trading in The Crypto Co. over concerns that the stock is being manipulated after it surged more than 2,700 percent this month, making paper billionaires out of top executives.
The near future of electric vehicles is filled with many cars, but few drivers. Automakers with ambitious plans to roll out more than a hundred new battery-powered models in the next five years appear to be forgetting one little thing: Drivers aren't yet buzzed about the new technology.

Before it's here, it's on the Bloomberg Terminal.
LEARN MORE