markets
Saudi Budget Is Balm for Investors Stung by Austerity Drive
By , , and
Tadawul All Share Index fluctuates between gains and losses

Kingdom boosts expenditure in 2018 budget to $293 billion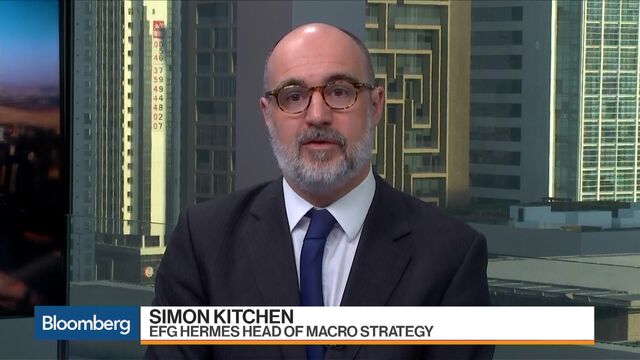 For investors who watched austerity measures pummel growth over the past two years, Saudi Arabia's 2018 budget is a relief.
The world's biggest oil exporter will boost spending to 1.1 trillion riyals ($293 billion) to revive an economy that has languished as the nation copes with lower oil prices. Ashmore Group Plc says it's a sign Crown Prince Mohammed bin Salman's reforms are going ahead.

The spending plan exceeded expectations, said Jaap Meijer, the head of equity research at Arqaam Capital Ltd. in Dubai. "Oil prices are up, which means there is fiscal space to support non-oil gross domestic product. That's pretty relevant given the anti-corruption drive, which could have ramifications for GDP growth."
Click here for more on Saudi Arabia's 2018 budget
The kingdom has gradually relaxed restrictions for foreign investors as part of the Prince Mohammed's plan to overhaul the economy. But cuts to bonuses and subsidies over the past two years have weighed on investors, as have the arrests of high-profile Saudi businessmen and the nation's ongoing spat with Qatar.
Stocks Swing
The Tadawul All Share Index advanced 0.2 percent to the highest level since Oct. 5 in Riyadh.
The gauge has missed out on a rally that put emerging-market stocks on course for their best year since 2009, and the proportion of stocks owned by foreigners has lingered below 5 percent since the kingdom first allowed overseas investors to trade Saudi shares directly in 2015. Saudi individuals have been net sellers of stocks every week since April 2016.
Read More: Wary Saudis Need Better News on Economy to Snap Stock-Sale Habit
Still, "the gradual rolling back of the state and the liberalization of prices are good things," said London-based Jan Dehn, the head of research at Ashmore Group, which manages $65 billion of emerging-market assets, including Saudi dollar debt. "We're looking at a country that seems to be opening up more and more for investors and liberalizing."
The economy will expand 2.7 percent next year after contracting 0.5 percent in 2017, while inflation will accelerate to 5.7 percent from less than zero as of the end of 2017, according to government forecasts. The kingdom pushed back its goal of achieving fiscal balance to 2023 from an initial target of 2019.
Saudi Arabia is also extending its time line to cut energy subsidies as the government seeks to offset the impact of austerity measures, according to the finance ministry. It's the first time the government provided a detailed time line for lifting energy prices, which have long been heavily subsidized.
Now that "there's a better indication on when feedstock prices are going to change, there's an opportunity for repricing," said Simon Kitchen, the head of strategy at Cairo-based investment bank EFG-Hermes. "There's a clear investment push, so building materials shares should firm up. To a certain extent, they priced that in."
The Tadawul Materials Industry gauge rose to a 10-month high after the government announced a 72 billion-riyal program to bolster private-sector growth, with money to support housing as well as fee waivers for small businesses. It was little changed on Wednesday.
"Saudi is still not a massively cheap market," Kitchen said. "You got a strong stimulus, but you also had a rocket over Riyadh" on Tuesday, he said, referring to a ballistic missile fired by Yemen rebels the Saudis intercepted.
— With assistance by Filipe Pacheco
(
Updates with stock market close in the fifth paragraph.
)
Before it's here, it's on the Bloomberg Terminal.
LEARN MORE