Stocks Are Rallying So Fast That Not Even Analysts Can Keep Up
By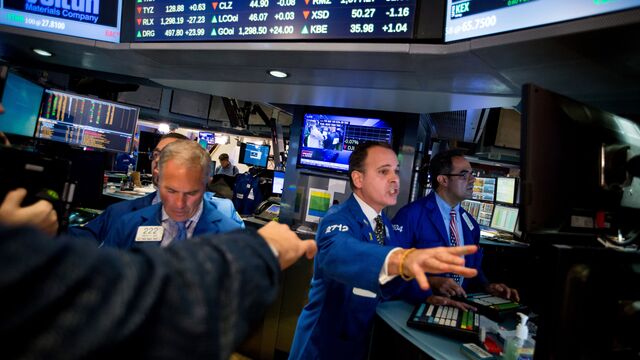 To see how powerful the rally in equities has been, look at where stocks stand relative to analyst expectations.
At Monday's close, 30 percent of the companies in the S&P 500 traded above their average analyst price target, data compiled by Strategas Research Partners show. In other words, stocks already reached levels where they're expected to be 12 months from now.

While the data may be ammunition for bears, history shows investors would be advised to keep buying. Rather than a sign of a frothy market, the gap shows analysts are too conservative with their estimates, according to Chris Verrone, head of technical analysis at Strategas.
"Believe it or not, this has historically been a bullish signal, consistent with above-average forward returns and positive hit rates," Verrone wrote in a note. "The sell-side analysts are behind the curve and likely have to raise numbers."
There had been 12 instances since 2002 where a big proportion of stocks rose above their average price target. The S&P 500 posted positive returns 81 percent of the time three months later, with gains averaging 4.2 percent, data from Strategas showed.
Before it's here, it's on the Bloomberg Terminal.
LEARN MORE