BofA Adds New Perk for Its Bankers and Traders: Paid Sabbaticals
By
Pilot program for long-term employees adds to vacation days

Traveling, philanthropy, quality time with family suggested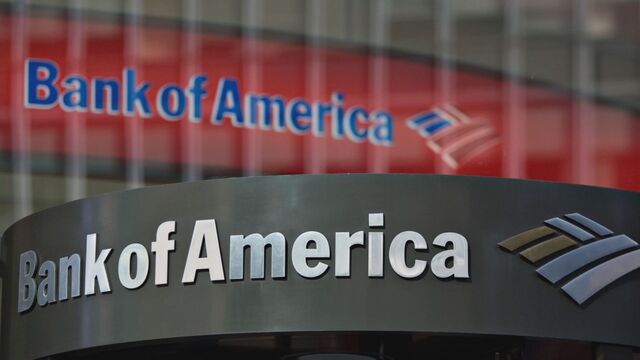 Paid sabbaticals are coming to Bank of America Corp.
America's second-largest lender told investment bank employees they'll soon be able to take off up to an additional six weeks in a year -- with pay.
The firm is "piloting" a program for employees of its global banking and markets division that will allow them to take the paid time off on top of what they're allotted in vacation, according to a memo Chief Operating Officer Tom Montag circulated Tuesday. Employees must have been with the firm at least 10 years to qualify, and they can only request the time once every five years.
"You can choose to spend the time however you like," Montag wrote. He suggested employees "go traveling, pursue a philanthropic project, spend quality time with family or simply take time out to recharge and refocus."
Jessica Oppenheim, a spokeswoman for the Charlotte, North Carolina-based lender, didn't immediately respond to a request for comment.
Wall Street banks have sought over the last few years to retain employees longer. Most of their efforts have focused around junior employees, with initiatives meant to relax long working hours that for years have been required of new investment banking staff.
Rare Offer
Offers of paid sabbaticals, though, are rare across the investment banking world. Morgan Stanley started offering paid leave to new vice presidents in 2016, the Financial Times reported last year.
Bank of America's program will allow employees to take four additional weeks off once they work at the firm for 10 straight years, according to documents detailing the program seen by Bloomberg News. Employees will receive their base salary, but that time won't be counted toward their bonus.
The sabbatical will also be offered during employees' 15th, 20th, 25th, 30th, 35th and 40th years with the firm, the document showed. At 20 years, the time off increases to five weeks and then six starting in the 35th year.
Bank of America may have more work to do convincing staff that the new program won't hurt their future career prospects. Some investment banking employees said that they would be hesitant to request a sabbatical, on the chance they could be targeted for job cuts or be denied advancement. The employees asked to remain anonymous because they weren't authorized to speak publicly.
Montag, though, appears to expect at least a few will take advantage of the opportunity.
"I look forward to hearing how you have spent your sabbatical," he said in closing his memo.
Before it's here, it's on the Bloomberg Terminal.
LEARN MORE