Analysts See Auto Demand Slipping Into Low Gear in 2018
By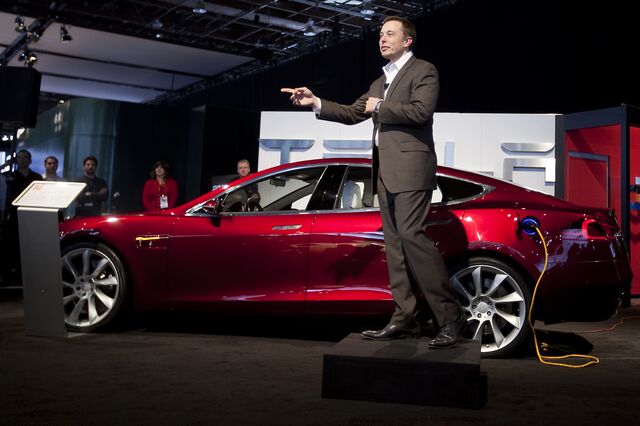 Were the tepid car sales of 2017 the beginning of a new normal? Chances are, the new year will muddle the debate further.
With a flurry of policy announcements expected out of Washington in 2018 -- and their potentially conflicting effects on the auto industry -- overall industry sales are expected to remain flat.
Technology for self-driven cars and electric vehicles will continue to dominate the headlines for automakers and suppliers, as industry players strive to stake their claims on the fast-changing landscape. Meanwhile, car sales will remain on the "eroding plateau" trajectory for the year, with the final numbers fairly close to 2017's expected annual sales of 17.1 million units. Which is not to say that there are no bright spots.
Auto-parts retailers are expected to have a good run in 2018 as one of the biggest beneficiaries of the corporate tax overhaul, and as more vehicles age into the "sweet spot" that triggers demand for repair parts. Auto dealers, on the other hand, may see some weakness after a few months of storm-fueled surge in demand.
Analysts are looking to a 2018 of lower sales, a cooling China market, and a "narrative shift" in the industry to "technology enablers versus traditional industrials."
Morgan Stanley, Adam Jonas
Expects U.S. auto sales to drop by about 5 percent to 16.5 million units
The leasing trend in U.S. autos to continue, if not accelerate, as consumers want to avoid locking into long-term ownership of a vehicle that could experience a devaluation during a time of rapid improvement in vehicle connectivity, electrification and active safety/accident avoidance technology
Sees scope for "far greater levels" of news flow and catalysts, as all participants in the traditional auto ecosystem look for any opportunity to educate investors on their potential to remain relevant/dominant in the new auto technologies and opportunities
Goodyear Tire named top pick in the industry; its business model is closer to the "miles economy," with high exposure to tire replacement demand in the new industry environment where cars (especially self-driven ones) will run for more miles
Expects 2018 to be another difficult year for the rental car industry, and for Hertz and Avis. "While management from both companies seems to understand the difficult task at hand, we do not believe that investors are being sufficiently compensated for the existential business risk"
UBS, Colin Langan
Lowers 2018 U.S. auto sales estimate to 17.1 million from 17.2 million to reflect the demand pull-forward resulting from the 2017 storms; expects production to rise about 2 percent, reflecting minor inventory rebuild and new capacity
Foreign exchange will likely be a tailwind for most companies in 2018
U.S. tax changes would lower taxes, with a potential 7%-11% cut at Ford and General Motors, and a 2%-4% cut at suppliers
The Nafta breakup risk should not be ignored as costs could rise 0.7%-5.4%, representing a risk to GM trucks and suppliers levered to Mexico and Canada, such as Aptiv, Delphi, Magna, Lear and Visteon
RBC, Joseph Spak
Seeing a narrative shift coming that will lead secular auto names to be viewed as technology enablers versus traditional industrials
Favorite 2018 ideas include Aptiv, GM and Lear
Global autos production may be lower than 2017, with China choppy and U.S. demand likely to slow; forecasts U.S. auto sales declining 1 percent to $16.9 million in 2018

However, even if U.S. demand declines to about 16 million over the coming years, that is "still a healthy level"

Shared autonomous vehicles or robo-taxis look to be potentially the biggest new total addressable market since the internet
Expects used car prices to fall slightly in 2018 as the replacement demand from storms begins to wane, likely early in the year
Doesn't believe tax rewrite will have a meaningful effect on demand, but it could impact mix; a net positive for corporations
Any meaningful disruption to Nafta could be devastating for the entire auto value chain
Jefferies, Philippe Houchois
Goodyear has significant upside to earnings and valuation if the company's market share and earnings momentum reverse in 2018
Fiat Chrysler's 2018 results should be close to key targets announced back in 2014 and adjusted in 2016 to reflect the separation of Ferrari
Bloomberg Intelligence, Kevin Tynan & Joel Levington 
New car sales in the U.S. are late in the cycle and there are risks to margins amid price competition and large investments in electric vehicles and self-driving technologies
The pursuit of new technologies has boosted valuations and compressed margins, and since these emerging projects will either be unprofitable or take years to become suitable for consumer applications, the high valuations may prove to be tenuous in 2018
Expectations for auto suppliers continue to decline for 2018, yet are still at a level that might be hard to achieve, as aggregate sales at Ford, GM and Fiat Chrysler are seen to be flat in 2018
Rising copper and aluminum prices, and investment spending for products that play to industry trends of electrification and artificial intelligence may all pressure profitability metrics for the industry
Rates on auto loans have risen about 30 bps in 2017, according to data from Bankrate.com; if the trend continues, vehicle affordability could become a challenge for suppliers in 2018; a change in mix back toward sedans could also have margin and profit implications for suppliers
Nomura, Anindya Das
China is likely to cool down further in 2018, due to the pull-forward of demand into earlier years due to purchase tax breaks, while the U.S. would remain broadly flat. In Europe, U.K. demand continues to be damped by Brexit, but otherwise the continent should benefit from improving labor markets
U.S. light vehicle sales estimated to be at 17.3 million units for 2018, up 1 percent year over year. The steady scenario in the U.S. -- with an improving economy, healthy labor market and low oil prices -- should continue to support underlying demand
Tesla is the top pick in the broader U.S. auto sector; likes the company for its "apparently insurmountable lead" in vehicle range per dollar for electric cars, and believes it will eventually overcome Model 3 production constraints
In 2018, expects the pace of electrification of the automotive powertrain to continue to accelerate globally
Susquehanna, Ali Faghri
Auto-parts retailer fundamentals expected to improve in 2018; the group significantly underperformed the S&P 500 Index due to slowing sales growth and growing investor fears about potential Amazon disruption
Checks and company commentary suggest sector sales trends are firming; heading into 2018, same-store sales expected to improve further given easier comparisons, improving vehicle fleet age mix trends, and benefits from weather-driven pent-up demand
Vehicles ages 6-11 years old, which is the aftermarket demand "sweet spot," are expected to begin growing again in 2018 after contracting in recent years, supporting stronger sales growth for auto-parts retailers as their addressable market expands

Advance Auto Parts and O'Reilly Automotive are best positioned

Auto dealer industry fundamentals to worsen in coming quarters, likely pressuring group multiples
Industry data show the hurricane tailwinds are already fading with the new vehicle SAAR slowing and used-car price trends starting to reverse, while tax-reform benefits are being priced into shares
There is little visibility for earnings upside surprises outside of M&A activity

Penske Automotive and Lithia Motors are best positioned
National Automobile Dealers Association
Forecasting sales of 16.7 million new cars and light trucks, as demand for light trucks, SUVs and crossovers continues to be very healthy
New-car dealerships to retail 15.3 million used vehicles in 2018 versus an expected 15.1 million used sales in 2017
Before it's here, it's on the Bloomberg Terminal.
LEARN MORE