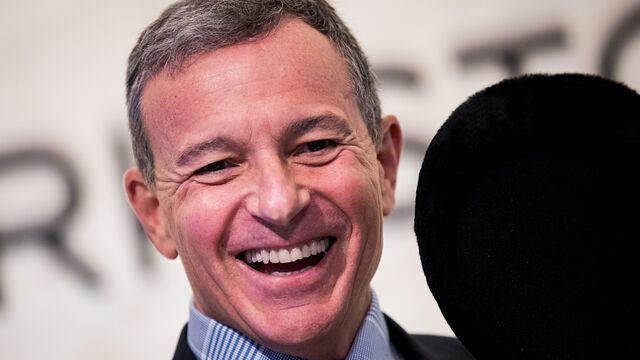 Walt Disney Co. is buying more than a dozen TV networks, a film studio and international TV distributors from 21st Century Fox Inc. for $52.4 billion. The largest deal in Disney's history comes as the media industry struggles with how to keep growing in the age of the internet. Netflix Inc. and Amazon.com Inc. have bypassed cable operators with paid streaming services while Alphabet Inc.'s Google and Facebook Inc. dominate online advertising. Viewers, meanwhile, increasingly watch what they want -- when they want -- on mobile devices. Millions have revolted by cord-cutting, or canceling pay-TV subscriptions, to buy movies and television a la carte.
1. If the future is online, why buy TV networks?
Disney still makes $23.5 billion a year in revenue from its TV networks, and Fox makes billions more. While the TV business has stagnated over the past few years, it's not disappearing anytime soon. This deal broadens Disney's portfolio of TV networks to include the prestige adult dramas of FX alongside a top sports channel, ESPN, and the Disney Channel. Pay-TV operators Comcast Corp. and AT&T Inc. have been playing hardball in recent negotiations, using their large subscriber bases to demand reductions in the fees they pay for programming. Now they'll have a harder time pushing Disney around.
2. So what is Disney's digital strategy?
Disney wants to be more like Facebook, Google, Amazon and Netflix, which have inspired entertainment companies to pursue a direct relationship with customers who increasingly are abandoning the expensive bundles that cable operators provide. Disney still wants to sell ESPN and ABC via pay TV and movies via theater chains, but it also wants to sell internet services on its own app. The deal gives Disney a controlling stake in streaming service Hulu -- Comcast and Time Warner Inc. also share ownership -- and adds "The Simpsons" and "Avatar" to its library for a future Disney-branded service. Disney also plans to start selling ESPN Plus, streaming sports programming, in the spring of 2018 in the U.S.
3. Can Disney succeed at both?
Disney will struggle to build large audiences for its online services without detracting from its TV networks. It can't offer top sporting events on ESPN Plus because of contracts related to ESPN, and every Marvel show for ABC means one fewer Marvel show for Hulu. In contrast, Netflix has thrived thanks to a simple idea: load as many popular shows and movies onto one service as possible. Consumers have bought in, and didn't complain about a recent price increase.
4. How might other media companies respond?
The deal places pressure on rivals and peers to merge. Disney and Fox are two of the largest media companies in the world, dwarfing smaller players like AMC Networks Inc., Lions Gate Entertainment Corp. and Viacom Inc. Those companies, already the subject of merger speculation, are likely to redouble their searches for deals. Larger rivals Comcast, which acquired NBCUniversal in 2011, and Verizon Communications Inc. explored deals for Fox and are likely to resume their hunt. AT&T, meanwhile, is hoping to buy Time Warner but first must contend with a U.S. Justice Department antitrust lawsuit.
5. Will this change the movies and TV shows that get made?
Consolidation is bound to reduce the number of movies being made by the major studios. Disney has already culled its release slate down to about 10 movies a year, relying heavily on Pixar, Marvel and the "Star Wars" franchise. Fox has released more than 20 movies a year, thanks in part to sub-labels like Fox Searchlight. But many of its releases are intimate dramas like "Battle of the Sexes" and R-rated films like "Three Billboards Outside Ebbing, Missouri" that don't fit into Disney's strategy. As for TV, expect Disney to make more original series for its own streaming services and fewer for other companies.
6. How does this affect Netflix? 
Fast at work building its own studio, Netflix may need to accelerate those plans. Fox and Disney are two of its biggest suppliers. But Disney will pull some of its movies from Netflix in the next couple years, and has already been licensing more shows to Hulu instead of Netflix. While Netflix will offer a handful of Fox and Disney shows for a few years, it can no longer rely on either company for a steady supply of popular reruns or original series.
The Reference Shelf
Quotes from this Article
Before it's here, it's on the Bloomberg Terminal.
LEARN MORE