Bullish or Bearish for Oil Next Year? Here's What Big Banks Say
By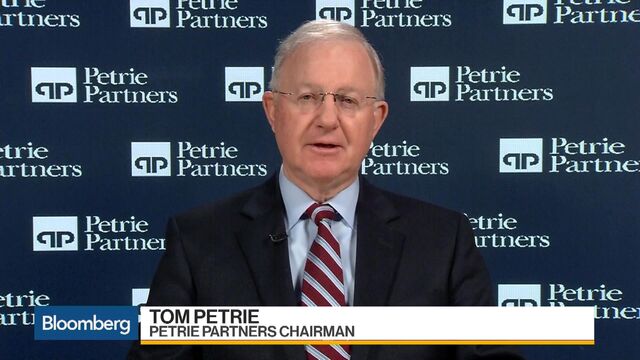 Oil is on course for a second annual gain after last month's decision by OPEC and its allies to extend production curbs in a bid to shrink bloated inventories. While some banks raised their 2018 crude price forecasts, others were less bullish.

Among the most bullish is Goldman Sachs Group Inc., which boosted its outlook for Brent crude by almost 7 percent to $62 a barrel, citing stronger-than-expected commitment from OPEC and partners. That compares with an average price of about $54 a barrel this year. Another bull, JPMorgan Chase & Co., says "solid fundamentals and tightening balances," as well as OPEC's willingness to balance markets, are reasons for its positive outlook.
On the other end of the spectrum is Citigroup Inc., which says there's a risk the current bullish supply and demand dynamic will run out of steam, and an upsurge in U.S. shale production could spook the market. For Barclays Plc, crude's rally will encourage the U.S. and other non-OPEC producers to boost output in 2018, helping tip the scales toward a gain in inventories once again.
Brent, the benchmark for more than half the world's oil, is up about 12 percent higher this year after surging 52 percent last year. It traded at $63.65 a barrel at 3:52 p.m. Singapore time. Here are more details on the banks' outlook for 2018:
Raised its 2018 Brent spot forecast to $62 a barrel, up from $58
Stronger-than-expected commitment by Saudi Arabia and Russia to extend supply cuts during the Nov. 30 OPEC meeting in Vienna were cited for the bank's bullish view
UBS:
Increased its 2018 Brent projection to $60 a barrel from $55
OECD inventories may fall to five-year averages in the third quarter of 2018, when an informal tapering of the OPEC-led cuts will begin
Boosted its 2018 Brent forecast to $60 a barrel from $53
The bank says OPEC, other producer's "strong commitment" to cuts will lead to "normalized" OECD inventory levels by about the third quarter of next year
Lifted 2018 Brent forecast to $60 a barrel from $58
Oil prices have remained "broadly stable, reflecting solid fundamentals and tightening balances," the bank said. It also cited OPEC and Saudi Arabia's willingness to balance markets for its bullish outlook
Forecasts $54 a barrel for Brent next year

NOTE: The bank has kept its current 2018 price forecast unchanged since cutting it from $60 in July, according to data compiled by Bloomberg

The current OPEC-led output curbs will last until mid-2018 or the end of the third quarter, but not the end of next year 
Maintained its Brent forecast at $55 a barrel
The current optimism over prices will encourage at least 500,000 barrels per day of non-OPEC supply growth outside the U.S. each year in 2018 and 2019
— With assistance by Alex Longley, Jessica Summers, and Michael Roschnotti
Before it's here, it's on the Bloomberg Terminal.
LEARN MORE