Brexit Makes U.K. 'Less Certain' Partner, SLA's Grimstone Says
Bloomberg News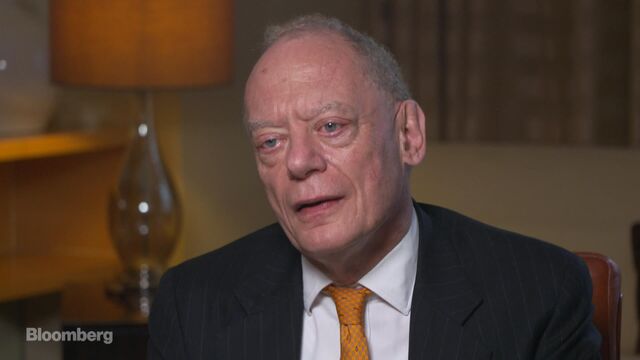 Follow @Brexit for all the latest news, and sign up to our daily Brexit Bulletin newsletter.
The U.K.'s departure from the European Union has made it a "less certain partner'' as investors gauge the consequences and question whether Britain can retain its role as a gateway to Europe for China and other countries, according to the chairman of Standard Life Aberdeen Plc.
"There's a lot of waiting and seeing,'' Sir Gerry Grimstone said in a Bloomberg TV interview with Tom Mackenzie on Friday. "I'm confident it will turn out alright in the end, but the transition time -- when the thing is still settling down -- as you can imagine, this is causing uncertainty not just between China and the U.K. but elsewhere.''
That doesn't seem to have dampened prospects for growth in China for Standard Life Aberdeen, which Grimstone said is the world's largest active asset manager outside the U.S. Last month, China announced a move to ease restrictions on foreign investment in its financial industry. 
Optimistic about winning a license to manage pensions, the company is planning to boost agents at its local life-insurance joint venture to 10,000 by the end of the year, Grimstone said. It's also hiring for an asset management business approved to start offering investment products to Chinese investors whose portfolios, he said, remain "massively undiversified internationally."
"I see asset management into China and out of China being one of the great growth areas in financial services for the West over the next 10 years,'' he said in Beijing, where he attended events related to the U.K.-China Economic and Financial Dialogue.
In the U.K., the integration between Aberdeen Asset Management Plc and Standard Life Plc, which merged in August, is going well, although "we're at the beginning of the journey rather than the end of it,'' Grimstone said.
In other comments, he said:
The company is not seeking to raise its 50 percent stake in the local life-insurance venture unless the local partner wants to sell, because the partnership has been very successful
China has welcomed its application for a pensions license, potentially the first to a foreign company, but the absence of a chairman at the Chinese insurance regulator is slowing down the process
He sees a lot of possibilities from China's Belt and Road Initiative, but it's "not entirely clear'' what the role of private capital will be
The company "would love to run" a new fund between China and the U.K. to invest in Belt and Road projects, but no details have been nailed down
He's interested in China's bond market, but the Chinese government is expected to be cautious with programs such as a bond connect between China and the U.K. , and he would only expect "a number of baby steps'' at first
He expects a stronger year in 2018 for assets under management after it becomes clear to clients who will be managing their money when the merger is complete. "Net sales are down a little bit, but I'm very confident that will equilibrate at some point in the near future.''
— With assistance by Dingmin Zhang, and Tom Mackenzie
Before it's here, it's on the Bloomberg Terminal.
LEARN MORE