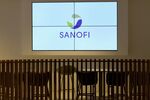 Sanofi is the latest big pharma company to overhaul its R&D process, following in the footsteps of GlaxoSmithKline PLC and Eli Lilly & Co. 
The French drugmaker wants to rely less on outside help in developing new drugs. But it may find that throwing away the one R&D tactic that has consistently worked for it is likely easier said than done. 

With its core diabetes franchise eroding, Sanofi needs a strong R&D game. But its own efforts have been unimpressive, with most successes lately coming from partnerships with other firms. Key among these is an expiring development deal with biotech powerhouse Regeneron Pharmaceuticals Inc. But now Sanofi wants two-thirds of its R&D portfolio to come from within.
During an R&D showcase this week designed to drum up investor enthusiasm, Sanofi bragged that it hopes to file for expanded or initial regulatory approval for nine products over the next 18 months. 
That sounds great. But four of the nine potential filings are attempts to expand the reach of approved drugs that came from Regeneron. Another would be for a new Regeneron cancer drug that would be the sixth entrant into a crowded market for immune-boosting cancer drugs. And another is a rare-disease drug from Alnylam Pharmaceuticals Inc., which is keeping the most profitable sales rights.
Two of Sanofi's in-house assets -- a cancer drug and a diabetes medicine entering competitive markets -- come with low market expectations. The third is a vaccine unlikely to hit the market until the second half of 2020.
Sanofi is increasingly dependent on Dupixent -- an inflammation drug that is the most promising product of the Regeneron partnership -- to provide future sales growth. Unless it lives up to sky-high expectations, the company is in trouble. 

The firm's R&D reputation took another hit recently after serious safety issues emerged for dengue vaccine Dengvaxia, once expected to be a blockbuster. 
In the past, Sanofi R&D chief Elias Zerhouni has argued collaboration is a perfectly valid and perhaps preferable way to do business. It's not clear that shifting more of the company's large R&D budget to its own efforts will pay off -- particularly given how little return they have provided in the past. 
The company was at the bottom of a recent Bloomberg Intelligence analysis of how much revenue big pharma firms get from newer medicines. That should improve in the next few years, but largely thanks to Regeneron. 

During Wednesday's presentation, Sanofi touted a more financially disciplined approach to R&D and some strategic shifts, including a greater focus on "biologic" drugs made with living cells -- though those weren't especially novel reforms. 
It's possible Sanofi will produce some hits and prove its R&D culture really is improving. But until that happens, investors will and should be skeptical of the company's turn inward. 
Before it's here, it's on the Bloomberg Terminal.
LEARN MORE