Yellen Says Tax Changes Likely to Provide 'Some Lift' to Economy
By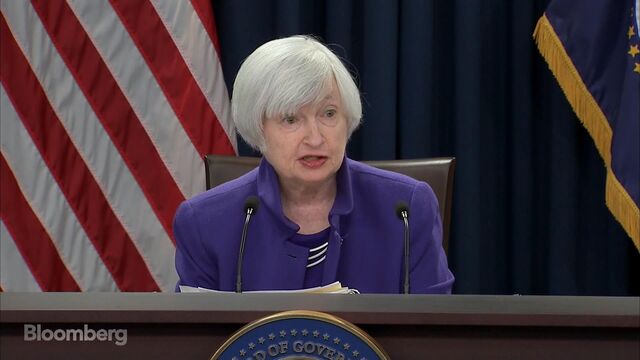 Federal Reserve Chair Janet Yellen said tax legislation making its way through Congress would likely help propel economic growth, but the extent of that boost is unclear.
"While changes in tax policy will likely provide some lift to economic activity in coming years, the magnitude and timing of the macroeconomic effects of any tax package remain uncertain," she told reporters Wednesday in a press conference following the Fed's announcement of its third interest rate hike this year.
Yellen said the tax package, the passage of which is not yet certain, played into stronger economic forecasts released today by Fed officials. House and Senate negotiators on Wednesday reached a tentative compromise for the tax overhaul, said a person familiar with the conversations who asked not to be named because the discussions are private.
"Participants generally identified changes in tax policy as a factor supporting this modestly stronger outlook, although many noted that much uncertainty remains about the macro-economic effects of the specific measures that ultimately may be implemented," she said.
The median estimate for economic growth in 2018 from Fed officials rose to 2.5 percent from 2.1 percent in September.
Before it's here, it's on the Bloomberg Terminal.
LEARN MORE