Bankers in Europe Are Facing Their Worst Bonus Season in Years
By and
Fixed income likely to see 10% drops -- and some 'doughnuts'

M&A bankers are some of the few likely to see awards rise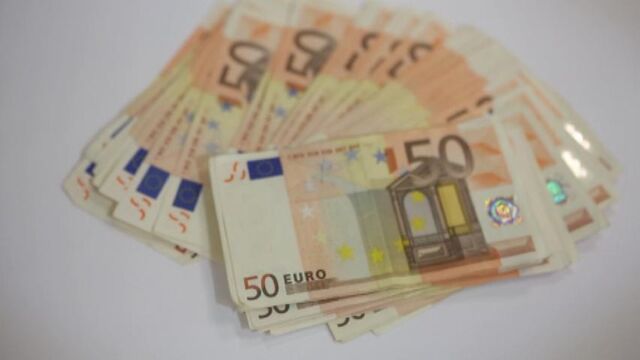 For European investment banks pining for the return of outsized bonuses, 2017 promised so much yet delivered so little.
Traders in the region are facing some of the worst bonuses in years, unlike U.S. peers and businesses like mergers and acquisitions that are likely to fare better.
Lenders including Barclays Plc, Deutsche Bank AG and Credit Suisse Group AG, which have already slashed some rewards in recent years, may see bonus pools for fixed-income traders drop by at least 10 percent and will be forced to hand out "doughnuts," industry slang for zero payout, recruiters and executives said. Bankers advising on M&A may get bigger rewards, they said.
Revenue from dealing in bonds and currencies, one of the biggest businesses for European lenders, is on course to fall for 2017, disappointing traders who hoped that movement in interest rates would revive activity by clients. The slump compounded the compensation challenge for bank bosses across the continent, who are under pressure to cut costs while trying to lure talent and fend off bigger U.S. rivals at the same time.
"I'm expecting to see reductions across European banks," said Jon Terry, a partner in the financial services practice at PricewaterhouseCoopers in London, who advises lenders on remuneration. "The results haven't been as good as expected and they're already under pressure to reduce compensation, not maintain it. What we're seeing in 2017 is those two factors coming together."
Banks may cut bonuses as much as 25 percent for some fixed-income traders, said Terry. Not getting a discretionary award won't be uncommon this year, he said.
From London to Zurich, executives have dropped plenty of hints already. Barclays investment bank boss Tim Throsby has already indicated he'll shrink the bonus pool at the securities unit, and told staff he is sharpening divisions between those who get raises and those who don't to encourage more "competitive zeal" at the flagging unit. Credit Suisse chief Tidjane Thiam has told staff not to expect "spectacular" pay gains.
UBS Group AG, which relies more on advisory fees than some of its investment bank peers, may fare better than its European competitors. Andrea Orcel, who runs the unit, has said it's a "neutral positive, not neutral negative" year. And another outlier: state-controlled Royal Bank of Scotland Group Plc, which is said to be likely to leave its bonus pool little changed this year -- but after a decade of shrinking it.
Ugly Numbers
The geopolitical surprises of 2016 -- the U.K.'s decision to leave the European Union, the election of President Trump -- spurred volatility across trading desks and triggered lucrative quarters for banks. Analysts predicted more of the same this year amid the fallout from those votes, as well as the potential for surprise election results in Germany, the Netherlands and France. Yet the uncertainty traders craved disappeared instead, as central banks continued to pump billions of dollars into economies and markets across asset classes rose calmly.

The numbers are ugly. Globally, revenue from so-called G10 rates, banks' biggest fixed-income business, which deals in products tied to interest rates, has declined 11 percent so far this year to $19 billion, currency trading has slumped 21 percent to $5.3 billion, and credit trading is down 1 percent to $11 billion, data from Coalition Development Ltd. show. Income from combined equities businesses is down 3 percent to $32 billion.
Then there were the European banks' self-inflicted wounds: at Credit Suisse, traders struggled with a reorganization of the bank's derivatives businesses. Deutsche Bank, meanwhile, lost up to $60 million on a single wrong-way bet on U.S. inflation, Bloomberg reported in June, and posted a 30 percent drop in third-quarter trading revenue, twice as much as the drop at Wall Street peers. However, the bank's CEO John Cryan has said the German lender will return to its "normal" compensation policy this year.
Things may be less grim for rivals across the Atlantic. In New York, Goldman Sachs Group Inc. and Morgan Stanley's securities unit each set aside a larger amount for compensation in the first nine months of the year. In Canada, the six biggest lenders increased variable compensation 11 percent to about $11 billion after a record year for trading, dealmaking and overall profit.
"The European banks are the second-class citizens of the banking world, and as such, they are paid in this manner -- less and less each year," said Jason Kennedy, CEO of Kennedy Group in London, which hires for banks and hedge funds.
To be sure, several of the biggest U.S. firms have also warned that trading revenue will be down at least 15 percent in the final quarter of 2017. The pay pool dropped at JPMorgan Chase & Co.'s corporate and investment bank for the first nine months. Across all banks, fixed-income and equities traders located in the U.S. may face a 7 percent drop in bonuses on average, according to a report from recruiters Options Group.
Forget Brexit
Back in Europe, the drawn-out Brexit process is usually perceived as a headache causing yet more uncertainty for banks. Ironically, Brexit fatigue might also have been responsible for one of the few bright spots as far as bonuses go: mergers and acquisitions.
Investment bankers advising on M&A may see a gain in discretionary awards of about 10 percent, driven by a jump in deal-making, three people familiar with trends in the industry said.
For companies making acquisitions, "the idea of putting things on hold for Brexit to become clear is almost impossible," William Rucker, CEO for the U.K. arm of investment bank Lazard Ltd., told Bloomberg Television last month. "That's why we are seeing more deals happen now."
Acquisitions involving European companies totaled around $681 billion this year, up 21 percent from the previous year, according to data compiled by Bloomberg. The largest deal in the U.K. this year was Reckitt Benckiser Group Plc's purchase of Mead Johnson Nutrition Co. for $17.8 billion. In Europe, Unibail-Rodamco SE's unveiled its purchase of Australia's Westfield Corp. for almost $16 billion on Tuesday.
And here's one more Brexit bright spot for 2019: Bank of England Governor Mark Carney indicated last month that when the U.K. leaves the EU, the trading bloc's cap limiting bonuses to twice a banker's salary might go as well.
— With assistance by Hugh Son
Before it's here, it's on the Bloomberg Terminal.
LEARN MORE