markets
Fed's Phillips Curve Lifeline Still Sinking in Latest CPI Data
By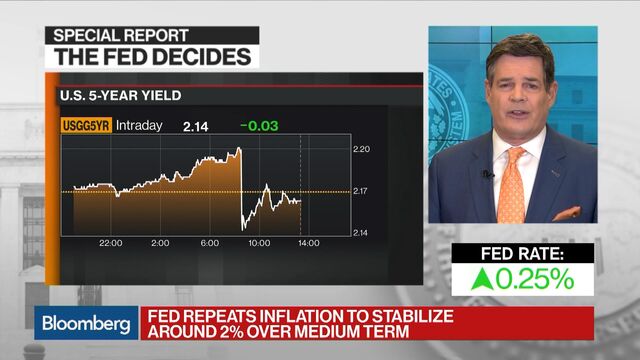 What's good news for renters is shaping up as not-so-good news for the Federal Reserve.
Rental inflation, along with a measure known as owners' equivalent rent that comprises the largest component of the consumer budget, rose in November at the slowest year-over-year pace since March 2016 on an unrounded basis. OER is one of the few inflation variables the Fed can hope to influence with monetary policy.

That deceleration is helping to keep so-called core inflation -- a measure which excludes more volatile food and energy prices and is tracked closely by central bankers -- below the Fed's 2 percent target, where it's been throughout most of the expansion.
One major justification for continued interest-rate increases, like the one Fed policy makers are expected to authorize Wednesday, has been confidence that inflation will rise back toward 2 percent next year following a few temporary setbacks this year. That confidence comes from the notion that a tight labor market -- including a 4.1 percent unemployment rate that's near a 17-year low -- will support producers' and landlords' ability to raise prices.
A recent study by San Francisco Fed researchers identified housing costs in particular as the biggest link between labor market conditions and overall inflation. In fact, they found that most consumer prices don't typically respond to a tighter job market, which makes the outlook for Fed policy dependent in no small part on the outlook for housing inflation.
The slowdown in owners' equivalent rent inflation has been most pronounced in the northeast U.S., where it decelerated to 1.44 percent in November, the smallest year-over-year advance in over six years. The West and Midwest have also seen a slowdown after increasing earlier this year by the most since the early 2000s. In southern states, however, owners' equivalent rent inflation continued to accelerate, climbing to 3.17 percent in November, the most since 2008.

Before it's here, it's on the Bloomberg Terminal.
LEARN MORE