Steve Cohen's New Hedge Fund Could Have a Lockup of Up to Three Years
By and
Some are wary of the hedge fund's potential liquidity risk

Billionaire will be free from U.S. ban on outside cash Jan. 1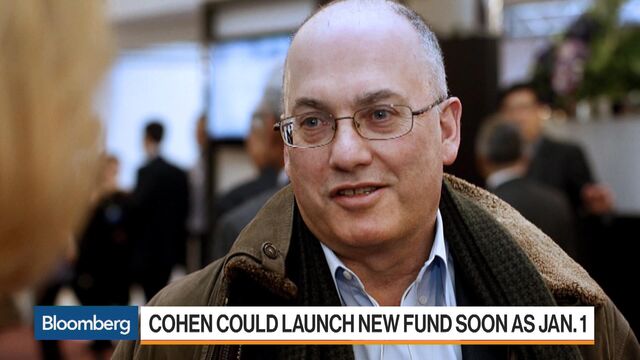 With just three weeks until regulators permit billionaire Steve Cohen to resume taking investor money, his new hedge fund plans are making some potential clients wary.
The terms being discussed for Cohen's new fund -- which he could launch as soon as Jan. 1, when his ban on trading outside money expires -- include locking up capital for one to three years, according to people familiar with the matter. During that time, regardless of how the fund performs, clients won't be able to withdraw their money without paying an additional fee, said the people, who asked to not be identified because the information isn't public.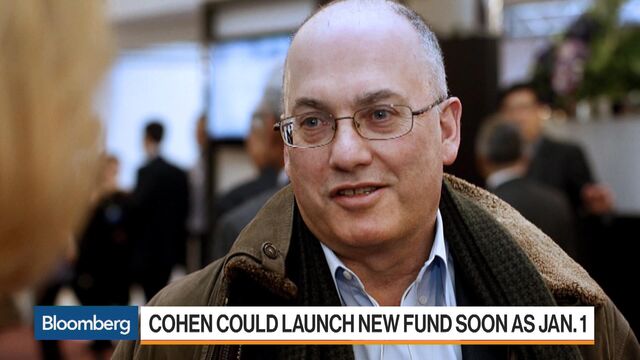 Cohen himself will get more flexible terms, two of the people said. It's a juxtaposition some potential investors have called onerous, and it's sparking concern over whether investing in the highly anticipated fund will be worth the liquidity risk.
Cohen, 61, has also further revised his fundraising target for Stamford Harbor Capital to $3 billion to $4 billion, two of the people said. He was said to be targeting $2 billion to $5 billion in October, down from the $10 billion upper end he was anticipating earlier this year. The terms of the expected fund are fluid and may still change.
Jonathan Gasthalter, a spokesman for Cohen and Stamford Harbor, declined to comment.
Fee Scale
In addition to the lockup, the Stamford, Connecticut-based fund is expected to charge a fee on profits that will scale upwards, depending on performance, to as high as 30 percent, Bloomberg previously reported. It may also charge a management fee of about 2.75 percent on assets invested and pass through at least some expenses to clients. Cohen, who won't take any meetings himself before January, has hired an external firm to measure investor interest in a potential fund.
Cohen was banned from managing outside money after his former hedge fund, SAC Capital Advisors, pleaded guilty to securities fraud in 2013. SAC, which produced annual gains of about 30 percent, paid a record $1.8 billion fine to settle a seven-year federal insider-trading probe. Cohen wasn't charged with any wrongdoing.
Cohen, whose net worth is estimated at $12.1 billion by the Bloomberg Billionaires Index, since then has been managing his fortune through his family office, Point72 Asset Management. The firm produced a return of at least 10 percent this year through November after expenses, one of the people said. That's a turnaround from 2016, when Point72 gained just 1 percent, Cohen's second-worst annual performance ever.
Read more: SAC Record $1.8 Billion Insider Plea Caps 7-Year U.S. Probe (1)
The lockup structure isn't entirely new for Cohen. Before the financial crisis, investors in SAC had their money tied up for three years, although in 2009 the firm began allowing redemptions each quarter. A three-year lockup for a new fund is unusual in the current environment, where middling industry performance has given clients more clout in working out terms.
— With assistance by Saijel Kishan, and Katherine Burton
Before it's here, it's on the Bloomberg Terminal.
LEARN MORE