Europeans Tell Mnuchin the GOP Tax Plan May Break Treaties, Hurt Trade
By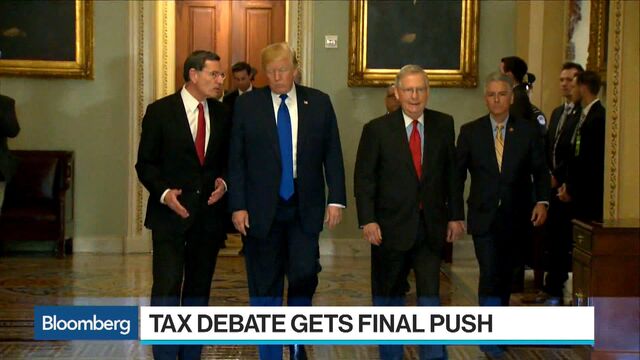 Finance ministers from Europe's five biggest economies warned U.S. Treasury Secretary Steve Mnuchin that the tax plan currently wending its way through Congress may contravene international treaties on double taxation and hurt trade flows.
"The inclusion of certain less conventional international tax provisions could contravene the U.S.'s double taxation treaties and may risk having a major distortive impact on international trade," the ministers from Germany, France, the U.K., Italy and Spain said in a letter to Mnuchin released Monday.
The Republican-led effort to reform the U.S. tax code, which would cut the corporate rate to 20 percent from 35 percent, has caused jitters beyond Europe's borders, with Chinese officials expressing worries that a sweeping policy shift could negatively impact domestic markets. Finance ministers, who discussed the issue over breakfast last week, pointed to the excise tax, base erosion and the Senate proposal for "foreign-derived income" as specific areas of concern.
The Senate version of the bill still needs to be reconciled with a version passed by the House of Representatives before it can be signed into law by President Donald Trump.
Click here for a full story on the agreement to slash U.S. corporate taxes
— With assistance by Rainer Buergin
Before it's here, it's on the Bloomberg Terminal.
LEARN MORE