RBS CEO Says Brexit Deal Won't Halt Its EU Relocation Plans
By and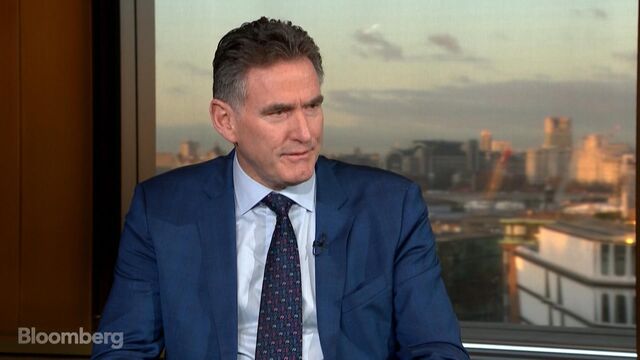 Royal Bank of Scotland Group Plc Chief Executive Officer Ross McEwan said the U.K.'s breakthrough in Brexit negotiations would not alter their plans to establish an alternative trading hub inside the European Union.
While hailing the agreement to move talks on to a future possible trade deal as "good news" for businesses, McEwan cautioned that banks would still have to plan for the worst.
"Businesses like ours have to move forward as though we are not going to get any form of deal that would good for banking," McEwan said in an interview with Bloomberg Television on Friday. "I don't think we can pause for thought. We have to get in a position of having certain operations so that we can look after customers no matter what happens."
With Brexit talks grinding on for months, firms including Goldman Sachs Group Inc., Morgan Stanley and RBS plan to start moving people, infrastructure and capital into their new trading hubs inside the bloc in the first quarter, people with knowledge of their contingency arrangements said last month. McEwan said that if the U.K. was able to establish early on the exact nature of the transition agreement then it might be enough to slow their relocation plans.
The progress in talks "makes the likelihood of a hard Brexit significantly less probable," Hubertus Vaeth, managing director of Frankfurt Main Finance, a lobby organization, said in an emailed statement.
Before it's here, it's on the Bloomberg Terminal.
LEARN MORE