Mueller Says He'll Provide Manafort With 2,000 'Hot' Documents
By
Special counsel has 400,000 records in laundering probe

Manafort, Gates are scheduled to be in court on Monday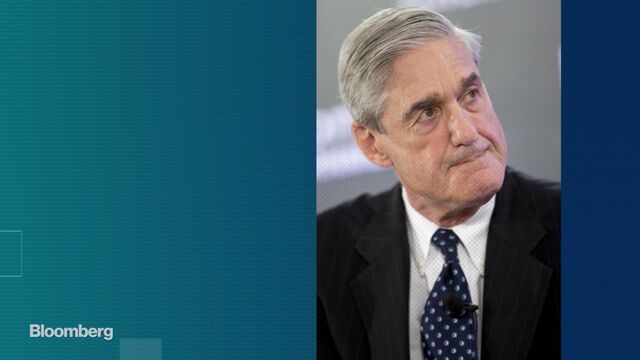 Special Counsel Robert Mueller's investigators have spent the last six months sifting through financial records related to Paul Manafort and Rick Gates. Now it's Manafort's and Gates's turn.
Mueller disclosed on Friday that he's gathered a huge collection of bank records and other documents as part of his prosecution of Manafort, the former campaign manager for President Donald Trump, and Gates, his onetime business associate. The cache is so enormous -- 400,000 items in all -- that Mueller labeled at least 2,000 documents as "hot" to draw the Manafort defense team's attention to the most important ones.
The collection, which prosecutors expect to provide to Manafort's lawyers by Dec. 11, underscores how much financial and legal pressure is being brought to bear on the two. Manafort and Gates face money laundering and conspiracy charges as part of Mueller's probe into Russian influence on last year's election, and their legal teams must now review every document and many of the related transactions before trial next year.
Both men have pleaded not guilty. The charges don't relate to transactions involving Trump or the campaign. Prosecutors are required by law to provide the defense with potential evidence before the start of trial.
Among the items to be provided to Manafort and Gates are bank account records for accounts in Cyprus and Saint Vincent and the Grenadines, 116,000 financial records, and documents from Manafort's tax preparer, according to a filing in federal court in Washington. Prosecutors have also made copies of 36 electronic devices such as laptops or phones.
Manafort and Gates are under house arrest. They're due in court for a bail hearing on Dec. 11.
Before it's here, it's on the Bloomberg Terminal.
LEARN MORE