Facebook Offers Its Harassment Policy as a Guide for Tech Firms
By
Tech giant suggests investigations process, mandatory training

Retaliation for reporting is a fireable offense, Sandberg says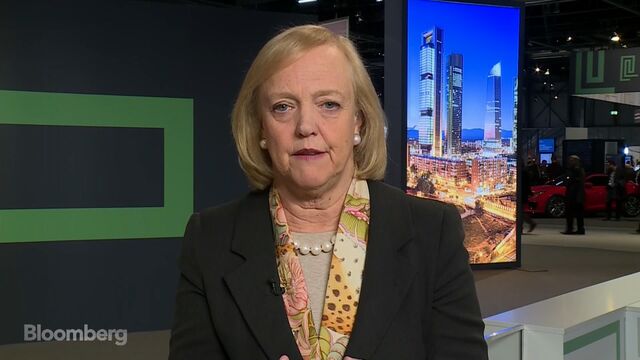 Facebook is making public its internal sexual harassment policy, including a strongly worded clause that protects employees who report misconduct.
The social media company is offering its U.S. policy as a model for its Silicon Valley neighbors. It extends to work-related social events, off-sites and client events. It includes mandatory sexual harassment training for managers and outlines an investigation process that protects employees from adverse consequences. One clause says that employees can be fired if they retaliate against a co-worker who makes a harassment claim.
"We're very vocal with our community that if there is a hint of something, we want you to come to the resources we have with our human resources team, investigations or legal team for people to weigh into this and do something about this," Maxine Williams, Facebook's global director of diversity, told Bloomberg News in an interview on Tuesday.
Along with other high-profile companies in entertainment and media, tech firms and the venture capitalists that fund them have been grappling with increasingly widespread sexual harassment allegations. Most recently, Shervin Pishevar, an early Uber investor, said he's taking a leave of absence from his companies after a Bloomberg report detailed six allegations of harassment or assault.
Half of technology entrepreneurs have either been harassed in the office or know somebody who has, a recent study by First Round Capital, a venture firm, found. Only 17 percent of startups have a formal strategy to promote diversity and inclusion.
"Sharing best practices can help us all improve, especially smaller companies that may not have the resources to develop their own policies," Chief Operating Officer Sheryl Sandberg said in a joint statement with the company's vice president of people Lori Goler. Earlier this week, Facebook was named the best place to work by Glassdoor, a job site that asks employees to rate their company.
Facebook posted its policy on the company's site along with their mandatory training program and documents on managing bias. "There's no question that this is complicated and challenging to get right," Sandberg and Goler said. "We are by no means perfect, and there will always be bad actors."
Quotes from this Article
Before it's here, it's on the Bloomberg Terminal.
LEARN MORE