Art
Christie's Confirms That Abu Dhabi's Culture Arm Acquired the Da Vinci Painting
By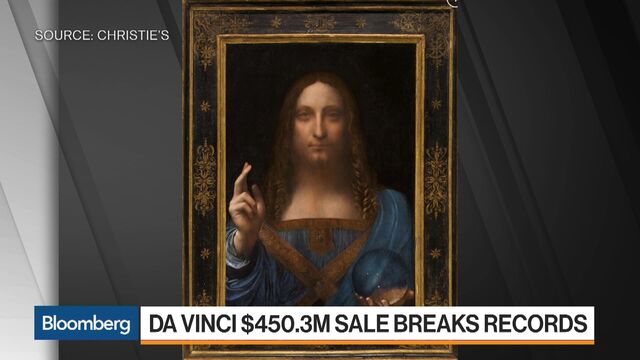 Christie's confirmed on Friday that the Abu Dhabi Department of Culture and Tourism acquired Leonardo da Vinci's "Salvator Mundi."
It's the first statement from the auction house about the acquirer of the work, which sold for a record $450 million. The statement by a company spokesman followed a press release issued earlier in the day by the culture department, which said the painting will be displayed at the Louvre Abu Dhabi.
Christie declined to comment on a report in the Wall Street Journal yesterday that said the painting was purchased by Crown Prince Mohammed bin Salman of Saudi Arabia. The newspaper said the crown prince used a proxy to handle the acquisition: Prince Bader bin Abdullah bin Mohammed bin Farhan al-Saud.
Before it's here, it's on the Bloomberg Terminal.
LEARN MORE