Wall Street to Get More Help on Stress Tests in New Fed Proposal
By
Changes meant to address longstanding complaints from bankers

Fed's Quarles says idea will bolster credibility of testing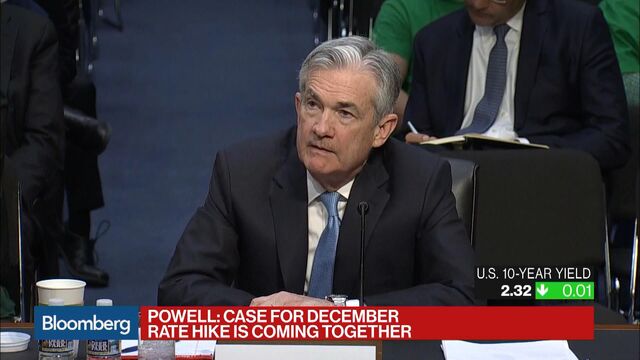 The Federal Reserve is responding to years of complaints over its stress tests for the biggest banks with a proposal to "significantly" open the curtain on how the famously hard-to-predict exams work.
As Governor Jerome Powell had signaled in June, the Fed is seeking comment on plans to release much more information on the models it uses to assess how the lenders would weather adversity, the central bank said in a statement Thursday. The annual tests, put in place to ensure the industry is sturdy enough to withstand a major crisis, represents one of Wall Street's most stringent -- and routinely criticized -- regulatory demands.
Before running banks through the tests known as the Comprehensive Capital Analysis and Review, or CCAR, the Fed would reveal how its models treat different kinds of loans under stress and explain more about how it comes up with test results. Bankers have asked for years to get a better look inside the "black box" of the Fed's analysis, and this latest move comes as the most prominent regulator of U.S. lenders is rethinking industry regulations.
"This enhanced transparency will bolster the credibility of our stress tests and help the public better evaluate the results,"Randal Quarles, the Fed's vice chairman for supervision, said in a statement. Quarles said the proposals would also "generate valuable insight from stakeholders."
The series of related proposals released by the Fed on Thursday includes a plan to show data on loss rates for loans at tested banks; a demonstration of how portfolios of hypothetical loans would do under the agency's models; more information on those models; and a revision to the Fed's policy statement on the purposes and methods of its stress testing.
The Fed will gather comments on its ideas through January 22.
While the Fed is still led by Chair Janet Yellen, President Donald Trump has named Powell to be her successor. Powell's nomination was approved by the Senate Banking Committee earlier this week.
Before it's here, it's on the Bloomberg Terminal.
LEARN MORE