Art
Saudi Arabia Crown Prince Is True Buyer of Da Vinci, WSJ Reports
By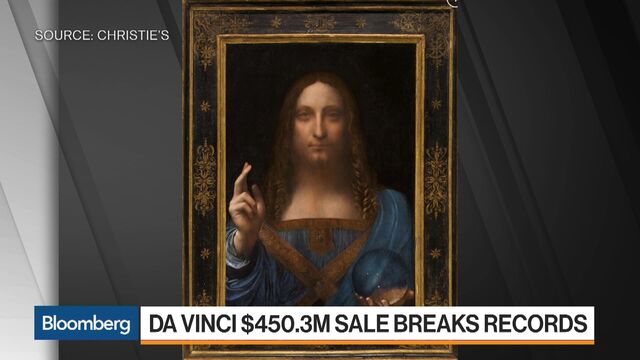 Saudi Arabia's crown prince is the true buyer of the Leonardo Da Vinci painting that sold last month for a record $450 million, the Wall Street Journal reported.

Crown Prince Mohammed bin Salman, who has undertaken an anti-corruption campaign, bought the painting using a distant relative as a "proxy," the newspaper said Thursday, citing a source in the U.S. government intelligence community and a Saudi art-world figure familiar with the purchase. It didn't identify either person.
The crown prince used Prince Bader bin Abdullah bin Mohammed bin Farhan al-Saud to handle the acquisition, the Journal said. But Prince Mohammed is identified as the painting's buyer in U.S. intelligence reports, the newspaper said.
The New York Times on Wednesday identified Prince Bader as the acquirer, citing documents it reviewed.
Christie's, the auction house that sold the painting, disclosed that the Da Vinci will be going to the Louvre Abu Dhabi. In a Tweet yesterday, the museum confirmed that it's getting the painting.
Christie's has declined to comment on the buyer.
Read more about the Louvre Abu Dhabi here
Before it's here, it's on the Bloomberg Terminal.
LEARN MORE