Moelis Says He's Concerned New York City May Lose Its Allure With Tax Changes
By and
California, New Jersey residents also at risk from tax plan

Moelis follows Dalio in concern for SALT deduction elimination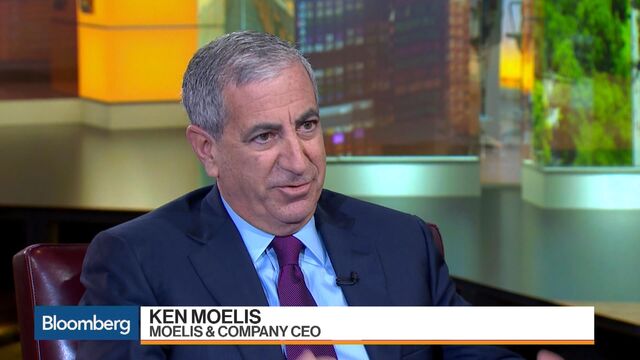 Ken Moelis, who runs a namesake investment bank in New York, said the city may lose its attraction if state and local tax deductions are slashed because professionals in many culture-focused industries, such as restaurateurs, won't be able to afford to stay in town.
"People like New York City, they think that lifestyle is something that they like, but you have to wonder about the person who's about to lose 10 percent of their aftertax income," he said Thursday in a Bloomberg Television interview.
The Senate and House versions of pending tax-overhaul legislation both call for the repeal of state and local tax deductions, while allowing up to $10,000 for property-tax deductions. Moelis joins Wall Street executives such as billionaire Ray Dalio who believe that the proposal to eliminate the so-called SALT deductions will have large, unforeseen impacts on the nation.
Young people may consider moving to different states and companies will consider tax rates when locating headquarters, Moelis said.
"It's a way bigger effect on really four or five states, but the big states -- California, New York, Illinois, New Jersey and Connecticut," he said, while states like Texas, Florida, Tennessee and Nevada would be bigger winners. "What it probably will mean to lifestyles and distribution of population, I actually think it'll affect the U.S. in that way more than many people think."
Before it's here, it's on the Bloomberg Terminal.
LEARN MORE